Q&A with Corporate Sales Director – John Thompson
.
'We offer a bespoke solution, catered to our clients exact needs'
Recently, we sat down with our Corporate Sales Director, John Thompson for a Q&A, a few weeks on from our rebrand to The Recruitment Co. John shared his vision for The Recruitment Co. and what we can offer to businesses across the UK.
JOHN, PLEASE INTRODUCE YOURSELF
Hi, I'm John Thompson and I'm the Corporate Sales Director for The Recruitment Co.
CAN YOU TELL US WHAT THE RECRUITMENT CO. IS ALL ABOUT?
Here we offer a fresh approach to the recruitment industry. We really take an in-depth look at what our clients requirements are. We've got many, many years of expertise and our staff are very focused on what the client requires and really will work with them to build out and develop a process that works for everyone involved, using the skills from across our business.
WHAT CAN WE OFFER TO BUSINESSES LOOKING FOR A RECRUITMENT PARTNER?
We offer a partnership approach, and a truly bespoke solution catered to our client's exact needs. We're a personable organisation, and our people are at the heart of what we do. Our main focus is to get the right candidates in the right role with the right business. We can work in volume or small numbers and can cater for both niche and generalist requirements across all sectors.
WHY ARE CLIENTS ALWAYS IN GOOD COMPANY WITH THE RECRUITMENT CO.?
Clients are always in good company with us, as they really become part of our brand and we become an extension of their brand. We work together to really form a partnership that's sustainable and long-lasting.
HOW CAN SOMEONE GET IN TOUCH TO HEAR MORE ABOUT WORKING WITH US AS A COLLABORATIVE RECRUITMENT PARTNER?
You can contact me directly via email at john.thompson@therecruitmentco.uk or give me a call on 07898 886 470, we can chat remotely or meet for a coffee and see what we can do! I'd be happy to tell you more and answer any questions that you may have!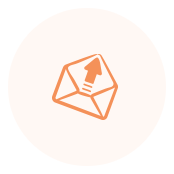 Looking for a Job?
Every day we match thousands of talented individuals with temporary and permanent jobs. We have opportunities available across the UK, from warehouse operatives to legal secretaries, temporary, contract, or permanent.
Browse Jobs
Searching for staff?
We offer 360° recruitment services in one solution. As multi-sector recruitment experts, we have ​panoramic views of the industry and the markets in which we operate.
Employer Zone
Your local office.
We have hiring hubs located across the UK; from Belfast to London; Dundee to Taunton. But we don't let geography confine us. Our expert teams use industry-leading technology to reach candidates all over the country and beyond.
Branches Network