Survival Guide: Working over the Christmas Period
.
The festive season is here and whilst the Christmas period for many involves a few days off work to eat, drink and enjoy good company, not everyone has the luxury, with over 1 million people working on Christmas day in the UK every year.
Are you working over the festive season? We've put together a survival guide full of our top tips to keep you motivated, positive, and productive whilst working over the Christmas period.
Start the day on a positive note
It can be difficult to stay positive whilst working over the festive period, it's dark, it's cold and you may be experiencing "fear of missing out". Everyone has those mornings where it's a struggle to get out of bed. By kickstarting your day on a positive note, whether that's with a delicious healthy breakfast or by putting on some upbeat music to increase your energy. Making small positive changes to your morning routine can help turn your day and your mood around. Why not put on your favourite festive song next time you feel like hitting snooze? 
Find an accountability buddy
Working over the festive period can be lonely if you feel like you're the only person working. Find yourself an accountability buddy who is also working over the holidays. Whether it's a friend, another colleague, or even a family member, having someone to help keep you accountable will help you stay on track whilst also reminding you that you're not the only one working over Christmas. Send each other regular snaps of your progress or set up a virtual coffee break to split up the working day. 
Make the most of the flexible hours
Take advantage of the flexible working hours over the festive period. Around 44% of employees (more than two-fifths of workers) have access to additional support and flexible working arrangements around the Christmas and New Year period to help cope with the added pressure of the festive season. Make the most of flexible working arrangements by planning ahead and making plans with friends and family to ensure you still enjoy the festivities. 
Celebrate off-season
You've been working hard all Christmas and New Year, it's time to take some time for yourself. When everyone is back at work in January, take advantage of your banked annual leave and enjoy a well-deserved break.
Working throughout the festive period is far from ideal, but hopefully, this survival guide has provided some ideas and extra motivation that'll keep you positive and festive whilst working over the holidays.
Click here for more tips & advice from Cordant People.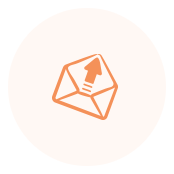 Looking for a Job?
Every day we match thousands of talented individuals with temporary and permanent jobs. We have opportunities available across the UK, from warehouse operatives to legal secretaries, temporary, contract, or permanent.
Browse Jobs
Searching for staff?
We offer 360° recruitment services in one solution. As multi-sector recruitment experts, we have ​panoramic views of the industry and the markets in which we operate.
Employer Zone
Your local office.
We have hiring hubs located across the UK; from Belfast to London; Dundee to Taunton. But we don't let geography confine us. Our expert teams use industry-leading technology to reach candidates all over the country and beyond.
Branches Network