About our Christmas card 2022
.
This year we commissioned artwork for a unique company Christmas card. 
But it isn't any Christmas card, this card is the creation of a super talented craft artist who uses layers of cut paper in his creations… clever hey?! Well the story doesn't end there.
The artist, Ian, pictured with our Brand Strategy Director, Lorna Bunnell, is autistic, with a severe stammer and a barely audible voice (the result of COVID) but his message and passion is louder than any we've heard. 
Ian's been let down by the system and struggles to get by. It's not our place to share his full story, but his battle with mental health completely turned his world upside down. This once globe trotting, Cannes Gold winning Creative Director, with an IQ of 180+ is homeless… or as he calls it "between situations".
We met Ian because of this commission, we left Ian inspired and motivated to support him in finding a platform to share his experiences and raise awareness of the barriers into employment and the lacking support for functionings member of the homeless community.
As part of our EDI strategy we'll be supporting Ian, and many others, in using their experiences for good. We're on a mission to bridge the employment gap.  A huge group of people are forgotten, and our government, councils and funded support mechanisms are failing them. We need to do more to create positive change.
Thank you to Ian for this gorgeous artwork.
You can find Ian on Instagram; @autistic_ian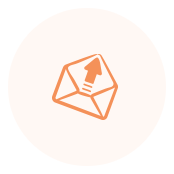 Looking for a Job?
Every day we match thousands of talented individuals with temporary and permanent jobs. We have opportunities available across the UK, from warehouse operatives to legal secretaries, temporary, contract, or permanent.
Browse Jobs
Searching for staff?
We offer 360° recruitment services in one solution. As multi-sector recruitment experts, we have ​panoramic views of the industry and the markets in which we operate.
Employer Zone
Your local office.
We have hiring hubs located across the UK; from Belfast to London; Dundee to Taunton. But we don't let geography confine us. Our expert teams use industry-leading technology to reach candidates all over the country and beyond.
Branches Network