Breaking the Silence: Nurturing Men's Mental Health in the Workplace
.
November is Men's Health Awareness Month, which provides the opportunity to initiate open conversations, challenge stigmas, and spotlight the significance of mental wellbeing. In this blog, we'll explore the stigmas surrounding men's mental health and delve into actionable steps workplaces can take to help nurture men's mental health and foster a supportive environment.
A major goal in the field of mental health is to break stigmas. Men have historically faced pressure from society to live up to stereotypes of strength and resilience. Although we have come a long way, men may be reluctant to talk about their emotions because they worry about being judged or how others see them. It's time to eliminate these stigmas and establish an environment that values open communication.
Creating a supportive workplace is crucial for men's mental health as it fosters an environment where individuals feel valued, heard, and understood. Men may face unique challenges related to societal expectations and traditional gender norms, making it vital for workplaces to promote and nurture men's mental wellbeing. Men are twice as likely to have mental health problems due to their job, compared to problems outside of work.
Flexible Work Arrangements:
Recognise the impact of work-related stress on mental health. Implement flexible work arrangements, allowing employees to balance professional responsibilities with personal wellbeing. Encourage breaks, discourage overworking, and create a culture that values a healthy work-life balance.
Leadership Support and Transparency:
Leadership plays a pivotal role in shaping workplace culture. Encourage leaders to openly discuss mental health, emphasising that seeking support is a sign of strength, not weakness. Transparency from the top down fosters an atmosphere of trust and support.
Training and Awareness Programs:
Conduct training sessions and awareness programs that educate employees on mental health issues. Equip managers with the skills to recognise signs of distress, facilitate conversations, and direct individuals to appropriate resources.
Mental Health Awareness Campaigns:
Launch internal campaigns during Men's Mental Health Month to raise awareness. Utilise various channels, such as emails, newsletters, and social media, to share information, share personal stories, and emphasise the importance of prioritising your wellbeing. Hear from some of our male colleagues on how they maintain their mental well-being!

Peer Support Networks:
Establish peer support networks where employees can connect, share experiences, and provide mutual support. This can create a sense of community and reduce feelings of isolation.
Anonymous Feedback Mechanisms:
Implement anonymous feedback mechanisms to allow employees to express concerns or suggestions about mental health support. This can provide valuable insights into the specific needs of the workforce.
By dismantling stigmas and fostering a culture of open communication, workplaces can become sanctuaries where men feel supported in prioritising their mental health. Men's Health Month serves as a reminder that everyone plays a role in creating a workplace that values wellbeing, empathy, and understanding. By nurturing men's mental health, together, we can build a future where mental health is a priority for all.
Read more on how to encourage mental health transparency in the workplace.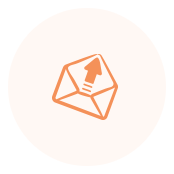 Looking for a Job?
Every day we match thousands of talented individuals with temporary and permanent jobs. We have opportunities available across the UK, from warehouse operatives to legal secretaries, temporary, contract, or permanent.
Browse Jobs
Searching for staff?
We offer 360° recruitment services in one solution. As multi-sector recruitment experts, we have ​panoramic views of the industry and the markets in which we operate.
Our Sectors
Your local office.
We have hiring hubs located across the UK; from Belfast to London; Dundee to Taunton. But we don't let geography confine us. Our expert teams use industry-leading technology to reach candidates all over the country and beyond.
Branches Network