One of the most essential pieces of tech that underpins what we do at Cordant People is Connect, a multifunctional recruitment platform built with candidates in mind.
Having recognised a need for a remote onboarding system back in 2017, but unable to identify a suitable 'off the shelf' solution, our in-house IT team developed Connect. By moving admin processes into a digital space Connect improves the candidate journey and removes the need for paperwork such as application, background and right to work forms. 
Over time Connect has grown its capabilities, being constantly developed to meet the needs of our business and the expectations of the job seeker. In response to a quickly changing market, we expanded Connect's reach to cater to the gig-economy, launching 'Connect Scheduling' which takes the hassle out of manual shift fulfilment. The Scheduling aspect of Connect allows Cordant People to effectively manage an active pool of candidates whilst filling available shifts quicker than ever before.
Through its advanced live rostering, Connect sees where candidates work and for how long; an approach which has revolutionised both the workforce management and payroll process. All shifts are pre-populated into Connect Scheduling and candidates are directly allocated their contracted hours – this data is then supported by automated timesheet entry which will recognise and integrate with a wide range of timesheet entry systems.
Darren Roscoe, Managing Director of Cordant People said: "The scheduling bolt-on in Connect adds a new level of innovation to the platform. It reduces admin burden for our hiring teams allowing them to focus more time on the candidate and client experience, and also, given the volume of temps we payroll, Connect has eased the pressure within our finance team.
"Connect is a perfect example of how Cordant People respond to tough market conditions – we identified an opportunity to be more agile and built a platform by recruiters for recruiters".
——-
Are you looking for an innovative recruitment partner for your hiring campaigns? 
Get in touch info@cordantpeople.com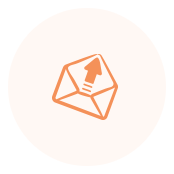 Looking for a Job?
Every day we match thousands of talented individuals with temporary and permanent jobs. We have opportunities available across the UK, from warehouse operatives to legal secretaries, temporary, contract, or permanent.
Browse Jobs
Searching for staff?
We offer 360° recruitment services in one solution. As multi-sector recruitment experts, we have ​panoramic views of the industry and the markets in which we operate.
Our Sectors
Your local office.
We have hiring hubs located across the UK; from Belfast to London; Dundee to Taunton. But we don't let geography confine us. Our expert teams use industry-leading technology to reach candidates all over the country and beyond.
Branches Network