#CordantLovesChristmas Winners Revealed!
.
Christmas is the season of giving. Not only giving presents but also giving back to the community. That's why this Christmas, Cordant People wanted to do something special.
We invited clients, candidates and members of the public to nominate someone special who they love or admire to receive a festive gift from us. It could be anyone they knew, of any age, that they felt deserved to receive a special prezzie. For every nomination we received, we made a donation to our charity partner, Centrepoint, to continue their work with youth homelessness in the UK.
We received hundreds of nominations and it was incredibly difficult to choose just 10 winners. Below are the winners, and the reasons why from the people who nominated them.
Mr Carl Wakefield – nominated by Louise Hawkins
"I nominated Carl because his dedication and commitment is second to none, knowing every student's name, even Bo Bridges! Thank you, Mr Wakefield – you are truly inspirational and we're lucky to have you as the Head of Plume Academy.
Lauren Egerton, nominated by Wendy Egerton
"I nominated Lauren because you work so hard to take care of your daughter while suffering from Cystic Fibrosis. Despite your own illness, frequent trips to the hospital for check-ups and treatment, you take incredible care of your daughter."
Nana Pat Jolley, nominated by Jake Bradley
"I nominated Nana Pat because you're never for taking, but always giving. You're humble, generous and caring – even to strangers – and a day never goes by where you manage to put a smile on someone's face. Pat donates to charity and to Centrepoint and collects jackets and clothing for the Salvation Army."
Gilly Rose Kennedy, nominated by Gene Newland
"I nominated Gilly because you are the bravest, strongest person I know and the courage and fight you showed beating cancer is humbling. Gilly is my warrior princess and really was the light in the darkness."
Jasmine Lea Fearn, nominated by Ali Beal
"I nominated Jasmine because after a tough year I thought that you deserved a special Christmas gift. I know that after being in an accident at school while playing Rugby which resulted in Jasmine having to learn to walk again, she has worked very hard to get back on her feet. She has put in a lot of effort both at school and at home and while doing so, hasn't complained. She's not quite there yet but I know she is doing well and it won't be long until Jasmine is playing Rugby again."
Aynslie Robinson, nominated by Claire Stinton
"I nominated Aynslie because she is amazing. I don't know how we would ever thank you for what you have done for me and John. When John was diagnosed with a terminal illness and given just 6-12 months to live, we brought our wedding forward. I had no idea where to start or how to pay for it at short notice, and Aynslie took over, organising a GoFundMe page and getting local businesses to help."
Teresa Jackson, nominated by Paul Jackson
"I nominated Teresa because even though she is Paraplegic, she does not let it get her down. She has even said to people that 'even though my legs don't work properly, my wheels are my legs."
Debbie Lomas, nominated by Rachel Lomas
"I nominated Debbie because she is truly the best mother-in-law anyone could ever ask for. Debbie has been incredible since she lost her husband Gary and a pillar of strength for us all. You are an amazing Nannie and the kids adore you."
Elizabeth & John Extance, nominated by Emma Brown
"I nominated Elizabeth & John because they recently had their gas turned off and sat without heat in the freezing cold weather because they did not want to bother their family. They sat and slept cuddled up together in their living room to keep warm."
Rob Sefton, nominated by Gill Lightfoot & Lauren Curtling
"I nominated Rob because of his tireless commitment to supporting the less fortunate within the community. He runs the local food bank, offers a counselling service for people with mental health issues ad has fundraised to build a shower room for the homeless. he also provides families with low incomes, clothing for their children attending local schools."
Every single nomination we received was very special and we enjoyed seeing so many people being celebrated for the amazing things they do. 
Please share this blog post with your winners, and if you have nominated someone that didn't win, please tell them about your nomination and the reason why – there's no better time than Christmas to tell the people you love and admire why they are so special to you!
Merry Christmas and a Happy New Year from Cordant People!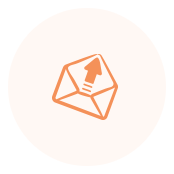 Looking for a Job?
Every day we match thousands of talented individuals with temporary and permanent jobs. We have opportunities available across the UK, from warehouse operatives to legal secretaries, temporary, contract, or permanent.
Browse Jobs
Searching for staff?
We offer 360° recruitment services in one solution. As multi-sector recruitment experts, we have ​panoramic views of the industry and the markets in which we operate.
Employer Zone
Your local office.
We have hiring hubs located across the UK; from Belfast to London; Dundee to Taunton. But we don't let geography confine us. Our expert teams use industry-leading technology to reach candidates all over the country and beyond.
Branches Network