Cordant People announced as Official Recruitment Partner of Blackpool FC
.
Blackpool FC, known as 'The Seasiders'. has chosen Cordant People, part of Cordant Group, as its official partner for the provision of all its permanent roles.

Under the terms of the exclusive deal Cordant People will provide an end to end permanent recruitment solution ensuring the club attracts and recruits the best people throughout the organisation, including all operational, commercial and management staff.
Ben Hatton, Blackpool FC's Managing Director, said:
"As we build our team off the park, we will require expert assistance to ensure we recruit the quality required to drive the club forward. We are delighted to partner with Cordant to assist us in this process and look forward to working with them moving forward."
Kelly Kendall, Managing Director of Cordant People, said:
"We are extremely proud to be in partnership with Blackpool Football Club and to have the opportunity to help them attract the right talent and build their team away from the pitch."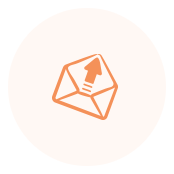 Looking for a Job?
Every day we match thousands of talented individuals with temporary and permanent jobs. We have opportunities available across the UK, from warehouse operatives to legal secretaries, temporary, contract, or permanent.
Browse Jobs
Searching for staff?
We offer 360° recruitment services in one solution. As multi-sector recruitment experts, we have ​panoramic views of the industry and the markets in which we operate.
Employer Zone
Your local office.
We have hiring hubs located across the UK; from Belfast to London; Dundee to Taunton. But we don't let geography confine us. Our expert teams use industry-leading technology to reach candidates all over the country and beyond.
Branches Network