#EachForEqual: International Women's Day 2020
.
Happy International Women's Day! At Cordant People, we believe that an equal world is an enabled world.
That's why today we're choosing to challenge stereotypes, fight bias, broaden perceptions, improve situations and celebrate women's achievements across the UK and the world.
Let's all be #EachforEqual!
Jason Partington Russell – Regional Manager
"Gender diversity and culturally mixed workplaces are key to growth and success which then allow for a better and more collaborative atmosphere in the workplace.
Raising awareness of where in the world women aren't treated as equals is crucial so that it becomes a movement for change and equality for every person not just in their home life but working life also."
Matthew Devine – Engineering Divisional Director
"Senior sponsor of our Women In Engineering project including promoting internal diversity initiatives along with supporting clients, candidates and education to champion women in the workplace.
A diverse team is a more creative, balanced and successful team. The stats show that diverse businesses consistently flourish. We all have a responsibility both in the workplace and in society in general to create a fair, equal & positive community. Days, events and initiatives such as this are an excellent way of raising awareness and refocusing everyone's thoughts on the key issues and actions."
Dana Cripps – Brand Director
"To me, IWD is about equality for all. We need to encourage all our young people to pursue their goals and dreams no matter their gender. Societal roles are becoming increasingly gender-fluid and gender equality in the workplace should be at the forefront of discussion within UK businesses."
Greer Gouldsbrough – Operational Director
"It's so important that everyone is held accountable for championing International Women's Day, gender parity and equal voice. Women should not just be rocking babies, but rocking the world!"
Kelly Kendall – Managing Director
"Equality in the workplace is of significant importance to me; not just as a female Managing Director, but as a mother of two young daughters. The Each for Equal campaign puts the responsibility of ensuring a gender-balanced world at the feet of everyone, not just women – and shows the incredible benefits that come from gender-balanced workplaces." 
International Women's Day – Statement
'Equality is not a women's issue, it's a business issue. Gender equality is essential for economies and communities to thrive.  A gender-equal world can be healthier, wealthier and more harmonious – so what's not great about that? The race is on for the gender-equal boardroom, a gender-equal government, gender-equal media coverage, gender-equal workplaces, gender-equal sports coverage, more gender equality in health and wealth … so let's make it happen. Let's be #EachforEqual.'
For more information, and to see how you can get involved, head on over to the official International Women's Day
website.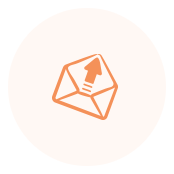 Looking for a Job?
Every day we match thousands of talented individuals with temporary and permanent jobs. We have opportunities available across the UK, from warehouse operatives to legal secretaries, temporary, contract, or permanent.
Browse Jobs
Searching for staff?
We offer 360° recruitment services in one solution. As multi-sector recruitment experts, we have ​panoramic views of the industry and the markets in which we operate.
Employer Zone
Your local office.
We have hiring hubs located across the UK; from Belfast to London; Dundee to Taunton. But we don't let geography confine us. Our expert teams use industry-leading technology to reach candidates all over the country and beyond.
Branches Network