Gen Z: The Workplace Innovators
.
Entering the workplace with an abundance of new ideas and plans to make their mark; Gen Z has the power to revolutionise how, where and when we work.
Gen Z is the first generation to grow up with no memory of a world without the internet, they are highly informed and have a strong social conscience. Generation Z brings diversity, social awareness, and a want for purpose within the workplace. As champions of strong values, this generation has the power to drive real change from their employers to keep them engaged.
So what's changed?
Millennials joined the workforce during the 2008 financial crash leaving many at the mercy of employers, who had a lot of negotiating power. Gen Z is met with entirely the opposite scenario, with employers fighting for staff, employers are doing everything they can to attract and retain top talent. Such as working from home options, flexible shifts, generous pay, health insurance and even 4-day work weeks.
But even this may not be enough to attract Generation Z, with an organisation's values also playing a massive part in their decision to work with them or not. Therefore companies are having to make significant changes to how they operate to recruit and retain staff.
What else will Gen Z change? 
Gen Z is willing to walk away from a company that doesn't meet its demands. So what does this mean? With the current tight labour market, companies are doing whatever they can to keep staff. So to retain their teams how far are companies prepared to go?
4-Day Work Week
Forward-thinking companies are now offering a 4-day work week where possible, for the same pay as the usual 5 days. This working model attempts to improve morale, productivity and work-life balance for their colleagues. Just recently the world's biggest trial of this method has been put in place to see if the 100:80:100 model (100% of pay for 80% of the time, with a commitment to maintaining 100% productivity) can work in today's world.
Diversity and Inclusivity
Inclusivity has been a major talking point for many many years, and it's something Gen Z values highly. This is why the demand for a diverse and inclusive working environment is becoming a must and is at the top of every HR Managers agenda.
Increased Pay
Whilst higher pay is the most important factor in deciding on a job, Gen Z values salary more than every other generation. Seeing inflation rise at a historic rate, and the work of their elders being washed away by the countless financial crises, Gen Z are preparing for an uncertain future. So although salary is not the only factor, it is key in their decision-making.
How to hire? 
Now that Gen Zers are innovating the workplace, employers need to understand what attracts, engages and retains this workforce. How do you do this? Start talking to your staff, and get a feel for what they want and need from you. When interviewing candidates, ask what their expectations and non-negotiables are. Remember Gen Zers are more than happy to walk away if their values stray too far from an organisation.
Are you an employer looking for guidance on how to best attract and retain top talent? We're experts in placing the right candidates in the right roles across multiple sectors. Get in touch at sales@therecruitmentco.uk to see how we can help you stay ahead.
Are you looking for work? Do you want to join a forward-thinking company? We have roles with leading employers across the UK… search our opportunities.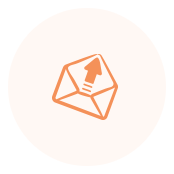 Looking for a Job?
Every day we match thousands of talented individuals with temporary and permanent jobs. We have opportunities available across the UK, from warehouse operatives to legal secretaries, temporary, contract, or permanent.
Browse Jobs
Searching for staff?
We offer 360° recruitment services in one solution. As multi-sector recruitment experts, we have ​panoramic views of the industry and the markets in which we operate.
Our Sectors
Your local office.
We have hiring hubs located across the UK; from Belfast to London; Dundee to Taunton. But we don't let geography confine us. Our expert teams use industry-leading technology to reach candidates all over the country and beyond.
Branches Network