Gratitude: Why it's so important now more than ever
.
As we continue to navigate the sea of these uncertain times, we thought we'd take a look at 'Gratitude', hoping to understand how to bring more of it into our lives and why now more than ever it can be so good. 
Author and Ph.D. Sociologist Tracy Brower writes in Forbes: "Gratitude is a powerful positive force. Far from a fluffy or frivolous concept, it has real impact on physical health, emotional wellbeing, motivation, engagement and belonging".
Brower continues:
"Gratitude can reduce impatience. A study published in Psychological Science found when people focused on being thankful, they were more able to demonstrate patience. In addition, a study published in the Review of Communication found gratitude has a positive impact on our mental and emotional states (optimism is an example) as well as physical health. It also predicts behaviours such as helping others and exercising".
"Gratitude is also the root of happiness. It tends to focus you on what you have and replace a sense of what you might be lacking. According to some philosophers, you can't feel both grateful and unhappy, so when your mind focuses on all you are thankful for, you're more likely to feel joy. In addition, when you are more grateful, you tend to focus on the present—appreciating right now—and this can reduce a sense of yearning or anxiety about the future. In fact, what you're grateful for today may be something you hoped for yesterday. In addition, by focusing on all you have, you perceive those elements of your life as growing larger. Hence, gratitude tends to give you a feeling of fullness—that what you have is enough—and this is associated with contentment".
"Gratitude is also really good for your relationships and the community of which you're a part. Specifically, gratitude can foster friendships. A study at the University of New South Wales found when people express appreciation, others perceive that they can form a constructive relationship with them, and tend to invest and contribute to connecting. In addition, according to a study by Portland State University, when people received more expressions of gratitude at work, they reported better sleep, fewer headaches, healthier eating and more satisfaction with their jobs. Expressing gratitude tends to spread positive feelings. You feel good about something and your appreciation makes someone else feel good as well, which contributes to an emotional economy—a give and take of feelings which fosters a positive ethos of the entire group".
"Expressing gratitude can also create the conditions for awe and flow. These experiences are more likely when you're lifted out of yourself. In fact, neuroscience research highlighted in The Happiness Hypothesis by Jonathan Haidt finds experiences of awe and flow are associated with reduction in activity in the parts of the brain which are vigilant and self-focused. Being thankful can liberate you from a preoccupation with yourself and focus you more on the bigger picture—which tends to predict positive experiences".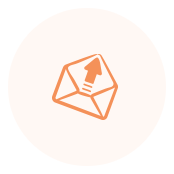 Looking for a Job?
Every day we match thousands of talented individuals with temporary and permanent jobs. We have opportunities available across the UK, from warehouse operatives to legal secretaries, temporary, contract, or permanent.
Browse Jobs
Searching for staff?
We offer 360° recruitment services in one solution. As multi-sector recruitment experts, we have ​panoramic views of the industry and the markets in which we operate.
Employer Zone
Your local office.
We have hiring hubs located across the UK; from Belfast to London; Dundee to Taunton. But we don't let geography confine us. Our expert teams use industry-leading technology to reach candidates all over the country and beyond.
Branches Network