How To Encourage Honest Conversations In The Workplace
.
Encouraging honest conversations in the workplace not only improves mental wellbeing and happiness, but it also creates positive communication between employees.
Most workers in the UK work for around 40 hours, which can equate to nearly a quarter of the week! Given this figure, it's important to understand why creating a workplace culture that helps employees feel fulfilled will result in greater levels of happiness, as well as improved employee retention rates. 
Likewise, If the atmosphere in the company is not positive and strong working relationships aren't built, then productivity and efficiency will decline. This ultimately will affect the whole performance of the company.
Here's how to go about encouraging open communication and honest conversations throughout the workplace.
Lead by example
Employers, managers and business leaders have a responsibility to set an example to their employees. Creating a culture of closed communication, or making yourself appear unapproachable, will make your employees conduct themselves in the same manner.
During this current climate, especially with an air of uncertainty around Coronavirus, many employees will have questions or even anxiety about what to do. It's important that employers not only take the risk of the virus seriously but also open themselves up for a positive and important conversation with workers regarding policies and how they can help.
If you're working from home or self-isolating during this time, ensure you have lines of communication open for colleagues to get in touch if they need to. It's also a good idea to plan in catch-up calls with them whilst they're away from the office.
The key is to show your employees that their opinions are heard and respected.
Give employees options
Managers may want everyone on their team to feel free to discuss issues publicly but for many, speaking up about their problems in a group setting is an uncomfortable situation. Having an open-door policy is important – by initiating more one-on-one and casual conversations, your employees and co-workers have more ways to express their views to you. 
Be sure to pay close attention to the gaps between the issues they raise with you in a safe environment versus what issues may get brought up in a big team meeting. Those are things that really may be bothering your employees. In one-on-one meetings, set aside a few minutes at the end to ask if there are any issues they want to chat about with you.
Encourage workplace social activities 
Team socialising is a great way for employees to build positive relationships. By organising company events such as group training, social gathering and team-building away days will contribute to a positive atmosphere in the office.
Why not create a social calendar for the company so that employees receive updates on events and social gatherings? Better yet, set up a social committee for employees to join and run so they can create the events themselves! Each team member will feel involved and that their views on social activities have been taken into consideration.
Ensure staff are trained
We've spoken before about how a negative atmosphere in any workplace can contribute to employee stress and affect their wellbeing. If workers don't have the right support system in place from senior members of the company, the stress can impact their productivity and efficiency. 
Mental health first aid training can help businesses offer a proactive approach to mental health issues within the workplace. This training helps to encourage positive conversations and wellbeing for all employees and ensures they have extensive knowledge of what questions to ask and what advice to give.
How do you encourage honest conversations in your workplace? Let us know using #CordantLovesPeople on Facebook, Twitter, LinkedIn or Instagram!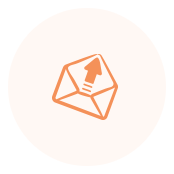 Looking for a Job?
Every day we match thousands of talented individuals with temporary and permanent jobs. We have opportunities available across the UK, from warehouse operatives to legal secretaries, temporary, contract, or permanent.
Browse Jobs
Searching for staff?
We offer 360° recruitment services in one solution. As multi-sector recruitment experts, we have ​panoramic views of the industry and the markets in which we operate.
Employer Zone
Your local office.
We have hiring hubs located across the UK; from Belfast to London; Dundee to Taunton. But we don't let geography confine us. Our expert teams use industry-leading technology to reach candidates all over the country and beyond.
Branches Network