Navigating Industrial Peak Hiring: 5 Strategies for Success
.
As summer comes to a close and we approach our peak industrial hiring season, it's important for warehousing, production and manufacturing employers to be prepared for the competitive recruitment drive between September and December. 
As a national recruitment agency, we understand the unique challenges and opportunities that this period brings. It's not just about finding candidates; it's about finding the right candidates who can help your business thrive. As a dedicated recruitment agency specialising in industrial recruitment across the UK, we recognise the strategic importance of this timeframe for businesses looking to rapidly expand their teams. In this blog, I run through some of the strategies required to navigate this season, ensuring that your operation runs smoothly, whether that's during Black Friday or the run up to Christmas. 
The Proactive Approach: Start Early
Proactive businesses that begin their hiring efforts early tend to secure the best talent. Prospecting candidates in advance is what sets successful employers apart. Reach out to your recruitment agency and collaborate to create a comprehensive recruitment strategy that manages your recruitment based on your forecasts. By building a talent pipeline ahead of time, you'll be well-equipped to meet the increased demand for skilled workers in the industrial sector. 
Showcase Company Culture: It's a Two-Way Street
Top talent isn't just looking for a job; they're seeking a company that aligns with their values and offers growth opportunities. Highlight your company culture, career development programs, and employee success stories in your recruitment efforts. Leverage social media platforms, career fairs, and out of house advertising to showcase the vibrant environment that sets your business apart. Remember, in the competitive world of peak hiring, it's not just about you selecting candidates; candidates are also selecting you.
Tailored Talent Search: One Size Doesn't Fit All
The industrial sector is a dynamic field, requiring a diverse range of skill sets. Rather than using a generic approach to recruitment, tailor your search to the specific roles you need to fill. Whether it's forklift operators, inventory managers, warehouse operatives or logistics coordinators, understanding the unique requirements of each role enables you to identify candidates who truly fit the bill. A specialised recruitment agency can be your partner in creating targeted and bespoke candidate attraction campaigns and an innovative sourcing approach. 
Streamlined Selection Process: Speed Matters
When the recruitment race is on, a lengthy selection process can lead to missed opportunities. Fine-tune your selection and onboarding process to be efficient without compromising on quality throughout a peak hiring period. Collaborate closely with your recruitment agency to create a well-structured registration or interview process that includes skills assessments, behavioural interviews, and onsite inductions. The goal is to identify the most suitable candidates swiftly, ensuring that your team is ready to handle the increased demand.
Embrace Technology: The Digital Edge
Innovative recruiting technology has transformed the industrial hiring landscape. Leverage the power of technology to expand your reach and efficiency. Utilise programmatic advertising to reach a larger pool of candidates, video interviews to connect, AI driven sourcing tools to better match candidates to roles, and data analytics to measure the effectiveness of your recruitment campaigns. A tech-savvy approach not only enhances your processes but also resonates with the tech-savvy workforce that dominates the industrial sector.
As the industrial sector gears up for peak hiring, adopting a proactive mindset, tailoring your approach, showcasing your company culture, streamlining your selection process, and embracing technology, you can position your business as an employer of choice. Remember, it's not just about filling positions; it's about assembling a team that can drive success throughout the busiest months of the year. So, partner with a reliable and specialist industrial recruitment agency who can make all the difference in securing the right talent.
Looking for an employer to support you through the 2023 peak and beyond? Get in touch with our National Resource Team. 
Find us on Facebook, Twitter, LinkedIn or Instagram.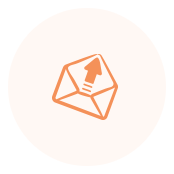 Looking for a Job?
Every day we match thousands of talented individuals with temporary and permanent jobs. We have opportunities available across the UK, from warehouse operatives to legal secretaries, temporary, contract, or permanent.
Browse Jobs
Searching for staff?
We offer 360° recruitment services in one solution. As multi-sector recruitment experts, we have ​panoramic views of the industry and the markets in which we operate.
Our Sectors
Your local office.
We have hiring hubs located across the UK; from Belfast to London; Dundee to Taunton. But we don't let geography confine us. Our expert teams use industry-leading technology to reach candidates all over the country and beyond.
Branches Network