Navigating Winter Challenges in Public Sector Recruitment
.
Navigating Winter Challenges
How Recruitment Agencies Can Bolster the Public Sector
As the winter season approaches, healthcare and public sectors brace themselves for the immense pressure facing their services, resources and workforce. Various public sector organisations face an array of winter-related threats, leading to increased demand for healthcare services and a strain on staffing levels.
In this blog, Carl Murphy explores why winter threatens these sectors and how The Recruitment Co. can support organisations during this critical time.
The challenges presented to the public sector by seasonal changes are extensive, disrupting a multitude of services from social care to emergency services, local government and education.
Cold weather obstacles, which require a swift response from emergency services and local authorities, include but are not limited to the following;
An increase in transportation and infrastructure maintenance
Severe storm, flood or snow response
Increases in personal accidents such as slips, trips and black ice risks
More health-related referrals and surgery visits
Healthcare
In terms of the aforementioned increases in health-related issues, winter has long been associated with a rise in many cold weather conditions, such as respiratory illnesses and cardiovascular problems. In addition, the flu and COVID season typically hits its peak during the winter months, leading to a surge in patients requiring medical attention.
Transportation & Infrastructure
In relation to transportation and infrastructure issues, bad weather could lead to road traffic accidents, putting pressure on emergency services. Snow and ice on the roads can hinder daily commutes, causing traffic congestion or an inability to make it to work – this, in turn, puts pressure on businesses. Moreover, public sector organisations themselves will contend with staffing challenges as employees navigate hazardous conditions.
Additionally, extreme cold can damage infrastructure, such as water pipes and electrical systems, causing disruptions in essential services. Winter storms, floods, freezes and heavy snowfall require swift and efficient response efforts from emergency services, local authorities, and maintenance crews to ensure communities stay safe and warm.
All these responses, across every corner of the public sector, demand the need for additional personnel to handle emergencies and ensure public safety.
This increased demand creates a significant burden, stretching the public sector to its limits. The need for additional staff becomes apparent as the existing workforce grapples with longer hours, increased workload, and the risk of burnout. Balancing the delivery of crucial public services with the safety and well-being of employees becomes an intricate juggling act.
The Recruitment Co. are your invaluable ally for navigating winter challenges during the cold season. We can alleviate the pressure on the NHS and public sector.
Filling Staffing Gaps
We specialise in sourcing qualified professionals quickly. We can swiftly provide temporary or permanent staff to fill critical roles and maintain service levels when healthcare facilities or public sector organisations are short-staffed due to increased demand or employee absences.
We can work with clients to review their seasonal trends, create risk mitigation plans, or build relief strategies for scaling up their workforce during peak winter pressure.
Specialised Expertise As Standard
Year-round, we are proud to have access to an extensive database of skilled candidates across various sectors. No matter the season or pressures, we can match the right skills to the requirements of the role. But we recognise that under the extreme circumstances, winter often throws, the need for sourcing the right talent at the right time is ever more essential.
We streamline the recruitment process, saving valuable time for organisations. Tasks like candidate screening, interviewing, and reference checks reduce the administrative burden on NHS and public sector HR departments, meaning we can meet the sudden fluctuations in demand.
For many years, we have played a crucial role in supporting the public sector, providing access to a pool of skilled professionals, offering flexibility, and streamlining the recruitment process. With our assistance, public sector organisations gain support with navigating winter challenges and are able to focus on their core service, maintaining the well-being and safety of the public, whilst we manage their workforce solutions.
Click here to find out more about our Public Sector expertise or contact the team.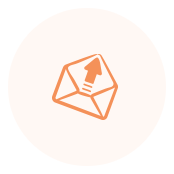 Looking for a Job?
Every day we match thousands of talented individuals with temporary and permanent jobs. We have opportunities available across the UK, from warehouse operatives to legal secretaries, temporary, contract, or permanent.
Browse Jobs
Searching for staff?
We offer 360° recruitment services in one solution. As multi-sector recruitment experts, we have ​panoramic views of the industry and the markets in which we operate.
Our Sectors
Your local office.
We have hiring hubs located across the UK; from Belfast to London; Dundee to Taunton. But we don't let geography confine us. Our expert teams use industry-leading technology to reach candidates all over the country and beyond.
Branches Network