Recruiter Advice; Navigating the London Job Market
.
The London job market is a dynamic and competitive landscape that attracts job seekers from around the world. With its diverse industries and global opportunities, it offers huge potential for career growth, but navigating the market can feel overwhelming. So, we asked our expert recruiters their top tips and strategies to help job seekers successfully navigate the London job market… 
Identify Your Target Industries
London is home to a wide range of industries, including finance, technology, marketing and PR, professional services, and more. Begin by identifying the industries that align with your skills, qualifications, and interests. Research the current trends, growth prospects, and key players in these sectors. This knowledge will help you focus your job search efforts on the right opportunities and tailor your CV accordingly.
Take Advantage of Networking Opportunities
Networking is a vital component of job hunting in London. Engage with professionals in your target industries through networking events, industry conferences, and online platforms like LinkedIn. Building a strong professional network can lead to valuable connections, referrals, and insider information about job openings. Attend relevant events, participate actively, and be genuine in your interactions to leave a positive impression on potential employers and colleagues.
Leverage Online Job Platforms and Recruitment Agencies
Take advantage of online job platforms and recruitment agencies that specialise in London placements. Popular job platforms such as Indeed, LinkedIn Jobs, and Glassdoor feature a range of job vacancies. Customise your search criteria, set up job alerts, and regularly check for new opportunities. Additionally, consider registering with a trusted recruitment agency that has extensive knowledge of the London job market. They can provide valuable insights, access exclusive job openings, and offer guidance throughout the hiring process. Hear from our London recruitment experts… 
Tailor Your Applications
When applying for jobs in London, it's essential to tailor your application to each role and company. Customise your CV and cover letter to highlight relevant skills, experiences, and achievements that align with the job requirements. Research the company's values, culture, and recent projects to demonstrate your genuine interest and fit. Pay attention to detail, ensuring your application is error-free, well-structured, and professional in presentation.
Develop Your Interview Skills
Preparing for interviews is crucial in the London job market. Research the company extensively, including its mission, recent news, and industry position. Anticipate common interview questions and practise your responses to articulate your skills and experiences effectively. Showcase your enthusiasm for the role and the company, demonstrating how you can contribute to their success. Another benefit of working with a recruitment agency, is they can help you with your CV, application and interview preparation. 
Navigating the London job market requires a strategic approach, perseverance, and a proactive mindset. By identifying target industries, leveraging networking opportunities, utilising online job platforms and recruitment agencies, tailoring your application materials, and developing strong interview skills, you can increase your chances of success. Remember, the London job market is highly competitive, but with the right strategies and determination, you can find rewarding career opportunities in this diverse and vibrant city. 
Best of luck in your job search!
Read more expert career advice from The Recruitment Co.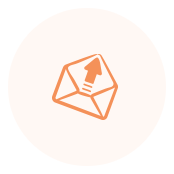 Looking for a Job?
Every day we match thousands of talented individuals with temporary and permanent jobs. We have opportunities available across the UK, from warehouse operatives to legal secretaries, temporary, contract, or permanent.
Browse Jobs
Searching for staff?
We offer 360° recruitment services in one solution. As multi-sector recruitment experts, we have ​panoramic views of the industry and the markets in which we operate.
Our Sectors
Your local office.
We have hiring hubs located across the UK; from Belfast to London; Dundee to Taunton. But we don't let geography confine us. Our expert teams use industry-leading technology to reach candidates all over the country and beyond.
Branches Network