Seven ways to love your job
.
Keep the Valentine's heart-eyes going in your working life with some tips to help you love your job.
Already forgotten the valentines day love? A UK survey found last year that two out of three people in Britain are not happy in their jobs, so how do we keep the heart-eyes going through your nine to five?
The obvious option is to simply find a new job. They are out there, but the right one isn't easy to get. If you feel that your current job is beyond your love, then come and find your local branch and see what we have for you.
If there's still hope for your role-ationship, then read on!
Put the nine to five into perspective
You'll often find yourself in challenging situations in work, but try to consider the bigger picture. Maybe try your hand at some voluntary work to broaden your outlook.
Remember that there's more to life than work
Try not to have your identity tied too heavily to your job. Expectations that your life should be a certain way, outlined by your parents or teachers, could stop you from enjoying what you are currently doing.
Can you delegate work?
Have you got a piece of work that more fairly belongs to someone else's workload? Maybe you can delegate it. Remember the "3D" rule – do it, dump it or delegate it.
Try to take regular breaks
Five minutes. That's all you need. Get away from your computer and emails and leave your phone behind. Make sure you take your lunch break and get some fresh air and a mental break!
Kick back, relax and chill your beans
Bosses can be de-mand-ing, but really, work is only working and you're more than that. Learn to take a bath without your phone at hand, or when you sit down to dinner just forget about your stressful day. Even lying on the settee and staring at the TV can be bliss.
Leave your work at the office
You'll spend a third of your life sleeping and another third is taken up in work, is it really worth spending the remaining third of your life worrying about work?
No.
Do your best to mentally leave your working head in the office by simply saying goodbye to your desk.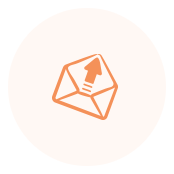 Looking for a Job?
Every day we match thousands of talented individuals with temporary and permanent jobs. We have opportunities available across the UK, from warehouse operatives to legal secretaries, temporary, contract, or permanent.
Browse Jobs
Searching for staff?
We offer 360° recruitment services in one solution. As multi-sector recruitment experts, we have ​panoramic views of the industry and the markets in which we operate.
Our Sectors
Your local office.
We have hiring hubs located across the UK; from Belfast to London; Dundee to Taunton. But we don't let geography confine us. Our expert teams use industry-leading technology to reach candidates all over the country and beyond.
Branches Network