The 3 Best Staff Retention Methods 
.
One of the most important – and often least considered – aspects of running an organisation to its maximum efficiency is good staff retention. A high employee turnover can become extremely dangerous for an organisation if ignored. Glassdoor predicts the average cost to hire and train one employee will cost £3,000 and 27.5 days. 
In addition, high turnover can cause a drastic drop in employee morale and damage company reputations. Which in turn, will cause highly skilled and most desirable workers to look elsewhere for employment. Furthermore, a study conducted by Deloitte university showed that millennials have the lowest sense of loyalty towards their employers, with over 250,000 millennials reportedly planning to leave their current employer in the next year. Millennials are set to shortly become the majority of the workforce, therefore working on staff retention strategies is more important than ever.  
However, just because low retention is a bad thing, that does not mean that high staff retention is good for an organisation, in fact, that too can have some disadvantages for your business. For example, if a business isn't growing, high staff retention could mean no new hires which risks a lack of fresh ideas coming into the business, something that could be vital to helping your business adapt to the ever-changing needs of the customer. 
How to boost your staff retention 
So now you know a little more about staff retention and its importance, as well as the advantages and disadvantages here are a few tips to keep your staff retention at a consistent 'good' level. 
Pay and Benefit packages 
Providing your employees with a generous rate of pay plays a very important role in attracting new staff and retaining your current ones. Furthermore, paying your employees below the industry average will make it almost impossible for you to keep hold of your best staff. 
Invest in your employees 
A common misconception is that people work just to pick up their wages, which is somewhat true. However, there's so much more to it than that, people want to achieve something, they want to feel like they are working towards an end goal such as S.M.A.R.T targets. People need a sense of purpose which most people get from their work, that's why helping your employees to be better at their jobs is so important; it will help give them a greater sense of purpose and enhance commitment to your brand. 
Give your employees the praise they deserve 
You may not think it, but ample employee recognition can be a very low-cost way of boosting morale, output and staff retention. A survey done in America by Gallup found that two in three workers had not been praised in the past month, with employees who don't feel frequently recognised twice as likely to leave in the next year. Furthermore, the research found that employees want honest and personal appreciation. 
Additionally, not only does clear appreciation show your employees that they are valued, but it also shows the rest of your team/teams what they need to do to get that recognition too. However, it's important to understand that if you decide to start recognising employees that you do it fairly. If you praise one employee for a group task or one employee for doing one thing but not another when they do something similar, this can make people feel like they are being targeted, which in turn, will sap all their morale and cause them to start seeking employment elsewhere. 
Conclusion 
To conclude, it is vital to retain staff more than ever before, especially with the ongoing 'great resignation' which our sister brand StaffGroup covers in detail in this Blog. A combination of the lack of loyalty in Millenials and a poor retention strategy could see you lose employees at a much quicker rate.
Lastly, we ran a poll on our LinkedIn over the last week to get your thoughts on staff retention and the most important methods to keeping employees happy. You can check out the results here.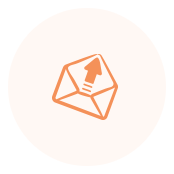 Looking for a Job?
Every day we match thousands of talented individuals with temporary and permanent jobs. We have opportunities available across the UK, from warehouse operatives to legal secretaries, temporary, contract, or permanent.
Browse Jobs
Searching for staff?
We offer 360° recruitment services in one solution. As multi-sector recruitment experts, we have ​panoramic views of the industry and the markets in which we operate.
Employer Zone
Your local office.
We have hiring hubs located across the UK; from Belfast to London; Dundee to Taunton. But we don't let geography confine us. Our expert teams use industry-leading technology to reach candidates all over the country and beyond.
Branches Network