The Future of Salary Transparency
.
Salary Transparency Campaign
Will salary transparency in the UK become a reality? Earlier this month, a campaign to make salary transparency the law was launched by the media talent platform Liberty Hive.
The campaign is pushing for a 'salary reset', demanding that salaries on job adverts become a legal requirement. The campaign also calls for it to become illegal for employers to ask candidates their salary history.
This campaign comes as the government is about to hit the one-year mark on its two-year pay transparency pilot. Launched for International Women's Day 2022, the scheme was offered to businesses that want to tackle pay inequality. Participating employers are required to list the pay details on all job adverts, whilst not asking about salary history during the recruitment process. The pilot was launched following evidence that listing a pay range on a job advert and not asking applicants to disclose their salary history provides better leverage for women to negotiate fairer pay, promoting pay equality.
Our Poll
Last week, we took a closer look at our network's thoughts on salary transparency. We asked our audience – would you apply for a job that doesn't state the pay? With 671 responses, here are the results.
Yes – 17%
No – 46%
It depends on the role – 37%
Other (comment) – 1%
Only 17% said they would apply for a role without seeing pay listed, with almost half of respondents saying either 'No' (46%) or 'It depends on the role' (37%).
What Our Team Had To Say
The poll results match the experience of our recruiters, Niamh Murdie from our Special Business Unit has found applicant quality and job application volumes plummet when a salary isn't listed.
Niamh said "We know as recruiters there are a myriad of reasons the salary may not be specified in the initial advert, and these reasons are often legitimate and doesn't always mean the salary is low. However, there is no denying that the assumption among many candidates is 'No wage = low wage' and unless there is a genuinely important reason it can't be, displaying a salary will no doubt increase the number and quality of applicants. This viewpoint is particularly noticeable among younger, primarily Gen Z applicants!"
Final Thoughts
It remains to be seen how successful the government pilot scheme is and if it impacts the volume or diversity of people applying for roles, but with the number of economically inactive people of working age in the UK at a record high – increasing the number of filled vacancies can only be a good thing. To stay up to date with the latest news and insights from The Recruitment Co., check out our resource hub.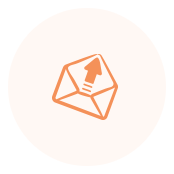 Looking for a Job?
Every day we match thousands of talented individuals with temporary and permanent jobs. We have opportunities available across the UK, from warehouse operatives to legal secretaries, temporary, contract, or permanent.
Browse Jobs
Searching for staff?
We offer 360° recruitment services in one solution. As multi-sector recruitment experts, we have ​panoramic views of the industry and the markets in which we operate.
Our Sectors
Your local office.
We have hiring hubs located across the UK; from Belfast to London; Dundee to Taunton. But we don't let geography confine us. Our expert teams use industry-leading technology to reach candidates all over the country and beyond.
Branches Network