The Future of Working Following a Pandemic
.
The COVID-19 pandemic has affected so many elements of the working landscape and looking into the future, there is one certainty – the way we work will never be the same.
We've taken a look at some of the topics being discussed about how the future of work may look for both employers and employees.
Remote working
The most significant change to the way we work has been home working.  A change of such significance to the way we operate would usually require months of analysis, planning, research and preparation, plus a period of time to adjust and bed in. COVID-19 has meant we've had to adapt quickly and seamlessly – which is something we may have to do again. Businesses and organisations must review and future-proof their business continuity plans, ensuring they are prepared for the future.
Many companies already offer flexible working, but there were many who would not have considered it working for their organisation. The changes made to endure this testing time have shown that for the majority of organisations, it can work – because it needs to
The recent LinkedIn Workforce Confidence Index found that 66% of workers believe they are working effectively from home and 55% believe their industry as a whole can still be ran effectively through remote work. And Twitter have recently reported that following the pandemic, the option for remote working will be available to all employees forever. Twitter believe they have shown that they can make remote working successful and will give the choice to the employee. There are lots of ways to stay productive while working from home and employees often need trust to show they can perform in any environment.
However, the majority of those who are now home-working may not want that all of the time. Perhaps surprisingly, a recent report by the DWF found that 68% of workers aged 19-24 are eager to return to the office as are 58% of workers aged 25-34.
It will be important to consider incorporating remote working into your workplace post-pandemic; not only will it make your business more flexible and agile, it will ensure you are prepare for any future scenario alike this and provide your employees with a choice on how they work.
Returning furloughed workers
What about furloughed workers? The DWF also found that around 90% of furloughed workers would prefer a 'flexible-furlough' arrangement (proposed just last week by the government post July), rather than being unable to work or contribute to their employer.
Recent research from the #RatherBeWorking campaign found that 86% of workers are wanting to work during furlough to support their employers, with 82% expressing a desire to continue contributing to the British economy during these challenging times.
3 in 4 employees are concerned that their business may cease trading during the pandemic and therefore would prefer to work to ensure that their employer can survive the current situation.
If you have workers on furlough you would want to consider bringing back into the business, you will be able to do so from August by part-funding their salary with the government – but they will only be able to work on a part time basis. Considering a scheme like this will be crucial to getting furloughed workers back into the business, which will be of benefit to both the organisation and the employee.
Employee culture
HR Magazine recently held a lunchtime debate discussing how employee culture will be impacted post-pandemic; many business leaders believe that going forward, companies need to be more agile and empathetic, understanding the burdens of employees and ensuring they are at the forefront of business decisions.
Juggling childcare, combatting technical issues, providing care and support to family members may be just some of the reasons that have put employees under strain during the COVID-19 pandemic and these issues may not go away just as soon as they return to work.
There will also be employees who have been affected in their health; whether that be physically or mentally. Recent research by the CIPD found that 4 out of 10 workers are anxious about returning to work and there are concerns that they will be forced to return. As well as assessing whether it is essential and safe for workers to return, provisions will need to be made to ensure employees feel safe and supported by ensuring there are equipment and procedures put in place to protect their health.
Ensuring adequate cleaning stations, social distancing and transparent conversations regarding business decisions are some of the key ways to support your workers in their post-pandemic lives if their return to work is essential.
What's next?
The reality is that we don't know when this pandemic will end and can only manage the situation based on the information released by the government and health officials daily. But what we do now, is that while things will be different, they can be better as we ensure that business are better equipped, employees are given more options and the value of the workplace (physical or virtual) will be higher than before.
We want to know what you think – let us know using #CordantLovesPeople on Facebook, Twitter, LinkedIn or Instagram!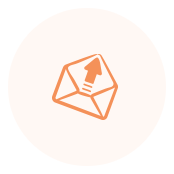 Looking for a Job?
Every day we match thousands of talented individuals with temporary and permanent jobs. We have opportunities available across the UK, from warehouse operatives to legal secretaries, temporary, contract, or permanent.
Browse Jobs
Searching for staff?
We offer 360° recruitment services in one solution. As multi-sector recruitment experts, we have ​panoramic views of the industry and the markets in which we operate.
Our Sectors
Your local office.
We have hiring hubs located across the UK; from Belfast to London; Dundee to Taunton. But we don't let geography confine us. Our expert teams use industry-leading technology to reach candidates all over the country and beyond.
Branches Network