The Recruitment Co. announced as a Crescent Purchasing Consortium supplier
.
We are proud to announce that The Recruitment Co. has been awarded a place on the Crescent Purchasing Consortium (CPC) Framework for non-academic roles on a temporary and permanent basis. 
Our fully compliant and bespoke recruitment solution empowers education providers to achieve a true added value partnership with their recruitment agency.
About the Crescent Purchasing Consortium
Crescent Purchasing Consortium (CPC) is a not-for-profit purchasing consortium, part of the CPL group, owned and run by the Further Education sector. CPC provides their members with specialist expert advice on best practices and how to get the best value. Their main purpose is to produce purchasing frameworks that are compliant with procurement regulations, to make the sourcing of services easier for members.
The framework gives employers within the Further Education sector the ability to secure expert recruitment solutions, allowing educational institutions to hire top talent under a variety of specialist areas and roles, including:
Financial

HR

Secretarial & Receptionists

Cooks & Dinner Support Staff 

Janitors

Cleaners

Marketing

Gardeners

Plumbers
Key benefits of the Crescent Purchasing Consortium
CPC is the only Purchasing Consortium exclusively operating for institutions working in the FE sector

Suppliers are vetted and endorsed as compliant service providers

It provides flexibility for hiring managers and departments to choose how and who they engage with from the awarded supplier list

Expert recruitment solutions covering the identification, attraction, evaluation and offer stages of recruitment activity

Access to the development of talent pools to support future hiring campaigns

EU compliant route for public sector organisations to spend and procure services
In response to the tender win, Helen Whitfield, Head of Public Sector Recruitment at The Recruitment Co. said:
"We are delighted to be awarded supplier status to the Crescent Purchasing Consortium, the only framework that is dedicated to the Education sector. The Recruitment Co. with its network of over 30 branches and a dedicated National Resource Centre and Fulfilment Centre has never been better placed to support CPC members with temporary and permanent non-academic staff."
Get in touch with Helen or Jackie to find out how we can support your recruitment needs:
Helen Whitfield, Head of Public Sector Recruitment
07966 983518
helen.whitfield@therecruitmentco.uk
Jackie Collins, Public Sector Business Development Manager
07923 238558
jackie.collins@therecruitmentco.uk​​
MEET OUR PUBLIC SECTOR EXPERTS
Stay up-to-date with The Recruitment Co. news by clicking here.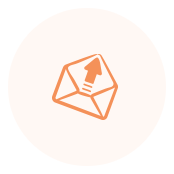 Looking for a Job?
Every day we match thousands of talented individuals with temporary and permanent jobs. We have opportunities available across the UK, from warehouse operatives to legal secretaries, temporary, contract, or permanent.
Browse Jobs
Searching for staff?
We offer 360° recruitment services in one solution. As multi-sector recruitment experts, we have ​panoramic views of the industry and the markets in which we operate.
Employer Zone
Your local office.
We have hiring hubs located across the UK; from Belfast to London; Dundee to Taunton. But we don't let geography confine us. Our expert teams use industry-leading technology to reach candidates all over the country and beyond.
Branches Network