The Recruitment Co. sign the Armed Forces Covenant
.
We have signed the Armed Forces Covenant, pledging our commitment to offer sustainable employment and career support to those who serve, or who have served in the armed forces, and their family members.
The signing, which took place on 6th April at our head office in Soho, London saw Jamie Reynolds, CEO, attest our commitment to supporting the armed forces and veterans, ensuring that in our business dealings we uphold the key principles of the Covenant.
Moving forward, we will endeavour, in all our business dealings, to uphold the key principles of the Armed Forces Covenant, which are:
No member of the Armed Forces Community should face disadvantage in the provision of public and commercial services compared to any other citizen.
In some circumstances special treatment may be appropriate especially for the injured or bereaved.
Jamie Reynolds, CEO said: "I'm proud and honoured to sign the Armed Forces Covenant – declaring our continued commitment to actively serving military personnel and their families. We recognise the unique and transferable skills of those who have served, or currently serve. By signing the Armed Forces Covenant, we are making an active and official promise to support military personnel into employment. This is a proud moment for The Recruitment Co."
We recognise the value serving personnel, reservists, veterans and military families bring to our business and to our country. We will promote that we are an Armed Forces-friendly organisation to our staff, customers, suppliers, contractors and wider public whilst seeking to uphold the principles of the Armed Forces Covenant, by supporting:
The employment of veterans, recognising military skills and qualifications in our recruitment and selection process; working with the Career Transition Partnership (CTP) to support the employment of Service leavers.
The employment of Service spouses and partners, partnering with the Forces Families Jobs Forum; and providing flexibility in granting leave for Service spouses and partners before, during and after a partner's deployment.
Our employees who are members of the Reserve Forces; granting additional 10 days unpaid leave for annual Reserve Forces training; supporting any mobilisations and deployment; actively encouraging members of staff to become Reservists.
Our employees who are volunteer leaders in military cadet organisations, granting additional 10 days unpaid leave to attend annual training camps and courses; actively encouraging members of staff to become volunteer leaders in cadet organisations; supporting local military cadet units; recognising the benefits of employing cadets/ex-cadets within the workforce.
Armed Forces Day, Reserves Day, the Poppy Appeal Day and Remembrance activities and Armed Forces charities with fundraising and supporting staff who volunteer to assist.
Service spouses, partners and families by offering flexible employment and career opportunities.
Darren Roscoe, Managing Director of The Recruitment Co., added: "With such a wide skill base we are excited to offer these talented individuals employment via our existing and potential new customer portfolio. We are committed to supporting current and former Armed Forces personnel through employability pathways as they build careers away from the military."
"We look forward to working closely with Defence Relationship Management to develop a mutually beneficial partnership between our business and the Armed Forces community."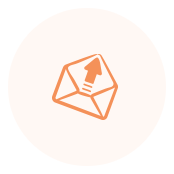 Looking for a Job?
Every day we match thousands of talented individuals with temporary and permanent jobs. We have opportunities available across the UK, from warehouse operatives to legal secretaries, temporary, contract, or permanent.
Browse Jobs
Searching for staff?
We offer 360° recruitment services in one solution. As multi-sector recruitment experts, we have ​panoramic views of the industry and the markets in which we operate.
Employer Zone
Your local office.
We have hiring hubs located across the UK; from Belfast to London; Dundee to Taunton. But we don't let geography confine us. Our expert teams use industry-leading technology to reach candidates all over the country and beyond.
Branches Network