Understanding the Key Motivations Behind Changing Jobs
.
In today's ever-evolving job market, changing jobs is natural and common place in most career paths. Employees change jobs for various valid reasons, ranging from seeking better opportunities and higher pay to finding a more supportive and fulfilling work environment. Whilst every individuals reasoning is unique to their goals and values, there are a few primary motivators for changing jobs. These include work-life balance, higher pay, better career opportunities, and business culture.
Today we're taking a deeper look into the top reasons that encourage employees to switch jobs.
Work-life balance
Work-life balance has become increasingly important in today's workforce. It can be difficult to balance personal and professional responsibilities, and many people find themselves giving up personal time to fulfil the demands of their current employment. Burnout, stress, and a decline in general job satisfaction can result from a lack of work-life balance. 72% of people looking for a job believe that work-life balance is an important factor to consider.
In a recent survey we ran on LinkedIn, we asked "If you're searching for a new role, what is the primary reason for leaving your current job?" The second most voted answer was work-life balance.
Employees frequently start looking for new chances when they believe that their current position interferes with their ability to maintain a healthy balance between work and personal life. In the search for a better work-life balance, people look for factors like flexible work schedules, remote work possibilities, and supportive policies.
Higher salary
The desire for financial gain often leads people to shift careers. Having financial security is crucial for overall job satisfaction, regardless of how fulfilled and passionate a person may be about their current position. In addition to providing financial security, a higher pay can increase self-esteem and sense of value.
Employees who feel their contributions and skills are underappreciated in their current position may be drawn to roles with higher compensation packages. In order to achieve a successful and rewarding career journey, it is essential to establish a balance between compensation and other crucial elements. In our recent survey, a higher salary was voted the primary reasons for changing jobs. This may be because a higher salary is important for several reasons, such as financial stability, quality of life, professional growth and career satisfaction.
Better career prospects
Another primary motivation behind changing jobs is the pursuit of better career prospects. Employees often seek new opportunities to challenge themselves, acquire new skills, and advance their careers. Individuals pursuing long-term professional success have a natural desire for personal and professional progress.
A stagnant job may hinder professional growth, leading individuals to explore other positions that align better with their long-term goals. Companies that support employee development and provide a clear route for career promotion are more likely to retain top talent and cultivate a motivated team.
Company culture
Job satisfaction is greatly influenced by company culture. Higher levels of employee engagement, motivation, and loyalty may result from an inclusive and positive workplace culture. A toxic or unsupportive culture, on the other hand, can be harmful to the individual as well as the organisation. Employees who have a sense of disconnection from their employer may look for opportunities with organisations that align better with their own values. A welcoming workplace environment develops a sense of community and motivates staff to perform at their highest level.
Is there ever one primary reason for changing jobs?
Rarely is a decision to change jobs made based on just one criteria. It involves the complex interaction of several factors, such as work-life balance, greater compensation, better career possibilities, and business culture. Based on their own goals and values, each person places a different weight on these variables.
As the job market continues to evolve, employers should recognise these motivations and focus on employee engagement and satisfaction to retain their top talent. Similarly, job seekers should carefully assess their reasons for switching jobs to ensure that their decisions align with their long-term goals and aspirations. A well-considered job change can pave the way for a successful and rewarding career journey.
Are you considering changing jobs? Get in touch with our recruiters for expert, personalised advice.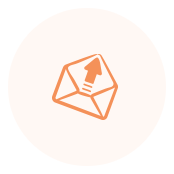 Looking for a Job?
Every day we match thousands of talented individuals with temporary and permanent jobs. We have opportunities available across the UK, from warehouse operatives to legal secretaries, temporary, contract, or permanent.
Browse Jobs
Searching for staff?
We offer 360° recruitment services in one solution. As multi-sector recruitment experts, we have ​panoramic views of the industry and the markets in which we operate.
Our Sectors
Your local office.
We have hiring hubs located across the UK; from Belfast to London; Dundee to Taunton. But we don't let geography confine us. Our expert teams use industry-leading technology to reach candidates all over the country and beyond.
Branches Network