5 Key Lessons From The Olympics
.
As the Olympic games are coming to a close, it's the perfect time to look back and reflect on what we can learn from the games and the athletes competing. 
Teamwork
There are few better examples of how important teamwork is than the Olympics. Working together and supporting each other helps us reach our own goals as well as our team goals, both in an Olympic scenario and in a work environment. If you're looking to join a team that will support you in reaching your goals, we're always looking for more talent to join us, click here to learn more about the team at Cordant People.
Put mental health first
One of the most important lessons over the past 18 months has been to be aware and take care of our mental health. The 2021 Olympic Games have reiterated the importance of setting boundaries and putting your mental health first. Sometimes it's best to take a step back and focus on yourself, doing this will result in long-term success for both you and the people around you.
Planning and preparation 
Years of preparation and planning are key aspects of athletes' careers and it isn't something exclusive to Olympic athletes. Setting out the goals you want to achieve and planning how best to achieve them helps make the process easier and less stressful throughout.  
Confidence
A great lesson to take from the Olympics is having a positive mindset and being confident that you can achieve your goals, whether that be a gold medal or success in your professional life. 
Determination 
Another key lesson from the Olympics is the importance of determination and never giving up. Olympians have been training for years and this determination is what sets them apart from their competition. Even when the opportunity you hoped for doesn't come around, know that there is always something else out there and you should keep working towards your goals. Take the example of job rejection, even if you missed out on a role you thought you were perfect for, having determination will ensure you secure your next job. Are you determined to find a job perfect for you? We can help you find it, click here to browse our available job opportunities. 
There are many valuable lessons we can learn from the Olympics and all of them can help better ourselves in both personal and professional life. By looking at these habits and trying to replicate them in our daily lives, they can help us achieve our long-term goals.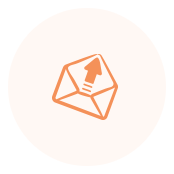 Looking for a Job?
Every day we match thousands of talented individuals with temporary and permanent jobs. We have opportunities available across the UK, from warehouse operatives to legal secretaries, temporary, contract, or permanent.
Browse Jobs
Searching for staff?
We offer 360° recruitment services in one solution. As multi-sector recruitment experts, we have ​panoramic views of the industry and the markets in which we operate.
Our Sectors
Your local office.
We have hiring hubs located across the UK; from Belfast to London; Dundee to Taunton. But we don't let geography confine us. Our expert teams use industry-leading technology to reach candidates all over the country and beyond.
Branches Network