15 interviews – no human interaction?
.
After applying for 55 jobs 21-year-old graduate, Peter Lane, secured himself around 15 interviews – yet – never met any of his potential employers.
Lane told the BBC: "They were all video-based screening interviews – I didn't even meet my potential employers, there was no way to tell if I'd impressed them with my answers or experience as there was no human interaction."
And that wasn't the end of the automation for the 21-year-old. As well as this, Lane found another issue through the form of automated rejection letters.
As he recalls that "Only 10% of potential employers have given me detailed feedback."
"As jobseekers, we need to know where and how we can improve – whether that's with our CVs, job experience or even personality."
One things for sure, at Cordant we'd never leave you hanging without feedback.
So what do you think about the latest AI developments within recruitment? Is this the future or are we not quite ready yet? Let us know your thoughts.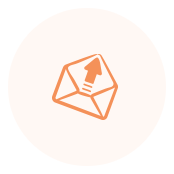 Looking for a Job?
Every day we match thousands of talented individuals with temporary and permanent jobs. We have opportunities available across the UK, from warehouse operatives to legal secretaries, temporary, contract, or permanent.
Browse Jobs
Searching for staff?
We offer 360° recruitment services in one solution. As multi-sector recruitment experts, we have ​panoramic views of the industry and the markets in which we operate.
Employer Zone
Your local office.
We have hiring hubs located across the UK; from Belfast to London; Dundee to Taunton. But we don't let geography confine us. Our expert teams use industry-leading technology to reach candidates all over the country and beyond.
Branches Network