Candidate turns to stone to land dream job
.
We've previously reported on the number of creative ways in which hopeful jobseekers have tried to stand out from the job hunting crowd but one 23-year old graduate, Jade Delaney, might have just taken the cake.
As Bristol Live reports, Delaney was struggling to get her foot on the career ladder and was having trouble even getting an initial application in, as she herself stated: "There isn't really any advertising jobs," she continued. "They come up and then go the same day".
"I was thinking of ways to get myself seen by people in advertising and I'd gone to an advertising unlocked event at McCann and they were talking about this campaign, the Fearless Girl campaign, which they created."
The Fearless Girl statue can be found in New York's financial district. The statue consists of a bronze sculpture, depicting a young girl bravely staring down an older statue called Charging Bull.
The piece was commissioned by State Street Global Advisors via McCann New York, in a bid to highlight the importance of gender diversity.
Inspired by the statue and armed with some acrylic gold paint, Delaney painted her clothes (and herself with the aid of a make-up artist) and headed for the firms Bristol office.
https://twitter.com/McCann_Bristol/status/994200395856662528?ref_src=twsrc%5Etfw&ref_url=https%3A%2F%2Fwww.recruitmentgrapevine.com%2Fcontent%2Farticle%2Fnews-2018-05-14-fearless-girl-jobseeker-turns-herself-into-statue-for-role&tfw_creator=BusinessGV&tfw_site=BusinessGV
After notifying McCann on Linkedin, it was there where Delaney stood, imitating the Fearless Girl's pose at the doors of the business.

"It was slightly uncomfortable," she admitted.

However, that slight discomfort paid off as McCann has offered Delaney a month-long placement. Andy Reid, McCann Bristol Managing Director, told Bristol Live: "We are lucky enough to be inundated with the CVs of graduates who are looking to take their first step on the career ladder," he said. "Jade has been brave enough to stand out from the crowd, which is a fantastic trait for anyone starting a career in advertising".
"If you want something that's worth fighting for you have to do something about it," Delaney summarised.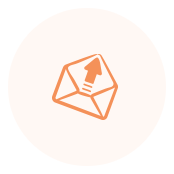 Looking for a Job?
Every day we match thousands of talented individuals with temporary and permanent jobs. We have opportunities available across the UK, from warehouse operatives to legal secretaries, temporary, contract, or permanent.
Browse Jobs
Searching for staff?
We offer 360° recruitment services in one solution. As multi-sector recruitment experts, we have ​panoramic views of the industry and the markets in which we operate.
Employer Zone
Your local office.
We have hiring hubs located across the UK; from Belfast to London; Dundee to Taunton. But we don't let geography confine us. Our expert teams use industry-leading technology to reach candidates all over the country and beyond.
Branches Network