4 Tips on How to Stick to Your New Year's Career Resolutions
.
2020 is well underway, and with the start of a new year, many of us may be struggling to stick to our new year's resolutions. While many people have resolutions that focus on improving their health, diet or financial situations, many also set themselves career goals to hit throughout the year.
Whether it's looking for a new job, working towards a pay rise or asking for a promotion, the new year is the perfect time to start. But, with the first month of the new decade nearly over, do you find yourself struggling?  
If you're lacking in motivation or haven't even set any resolutions yet, here are our top four tips to help you stick to your new year career goals!
1. Have achievable resolutions
This is the most important tip. The majority of people who set new year's resolutions tend to be too vague or too unachievable in picking their goals. Let's be real, the odds of becoming a millionaire or CEO overnight are slim.
If you want to actually see your resolutions through, you need to make sure you think about how realistic they are and how you will keep track the progress you make. Put your focus on certain projects or milestones you want to achieve this year.
2. Try not to stress
While it's important to track your progress, don't let your resolutions stress you out. If you slip up, don't worry – you're not alone in this. For example, if one of your goals is to progress in your career, don't spend time feeling bad about yourself if you miss out on a promotion. Instead, focus more on the resolutions you're setting and why you're doing so.
Your new year's resolutions should never be a source of shame for you. Working a full-time job whilst being on the hunt for a new role is hard enough, so your goals should focus on positive ways to make the process easier for yourself. 
3. Keep it simple
When we set our resolutions, there's always a temptation to set big, and unrealistic, goals that we later find ourselves failing at. With the start of the new year, it can be easy to get wrapped up in the excitement of setting goals. It's easy to write a long list of all the ideas and challenges you want to set yourself, but later down the line, you'll struggle to remember less than half of them.
Keep your resolutions list short and simple, and look to set yourself around 3-6 goals in total for the year.
4. Ask a colleague or your boss to hold you accountable
We all know sticking to goals can be difficult, especially when you're the only one holding yourself accountable! Why not show your resolutions to a work colleague or boss so they can help you keep on track of your career goals?
Whoever you choose, find someone to help hold you accountable, and keep your goals somewhere where you see them every day at work. Also, by sharing your goals with your boss or manager, they will be able to advise how to put an effective strategy in place to achieve them.
Is one of your new year's career resolutions to find a new job? We can help! Get in touch or find us on Facebook, Twitter, LinkedIn or Instagram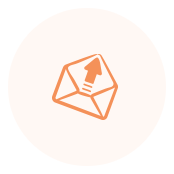 Looking for a Job?
Every day we match thousands of talented individuals with temporary and permanent jobs. We have opportunities available across the UK, from warehouse operatives to legal secretaries, temporary, contract, or permanent.
Browse Jobs
Searching for staff?
We offer 360° recruitment services in one solution. As multi-sector recruitment experts, we have ​panoramic views of the industry and the markets in which we operate.
Employer Zone
Your local office.
We have hiring hubs located across the UK; from Belfast to London; Dundee to Taunton. But we don't let geography confine us. Our expert teams use industry-leading technology to reach candidates all over the country and beyond.
Branches Network