6 careers for video game enthusiasts
.
Happy Video Games Day! 
Video Game Artist
A fan of doodling? Got sketchbooks full of characters just waiting to be brought to life? Well, every video game needs designers who can create vivid characters and environments from scratch. A keen eye and a steady hand may be required for this job but it could be making you around $50,000 p/a.
Audio Programmer
Game soundtracks have come along way since Super Mario and it's now not uncommon for games to have fully orchestrated music, as well as celebrity voice-overs for characters and cameos. A role in scoring the music for a game as well as dealing with all things audio could see you pull in over $100,000 p/a.
Video Game Writer
Not all video game related jobs are technical. All video games require writers and in recent years video game scripts aren't too far from that of movie scripts – which is probably why you could stand to earn  $200,000 p/a if the game is successful.
Game Programmer
Got the skills to code, as well as a burning love for video games? Then you're in luck – games programming sounds perfect for you – and $95,000 p/a doesn't sound bad either.
Game Designer
The game designer is the sort of movie director equivalent of the industry. If you're not brilliant with the coding and programming side of things, then designing might be for you. As a designer, it's your job to assemble a team that can handle all the speciality work and bring your dreams to life. You'll need a college degree for this one – which is why big bucks are in store for a job like this.
Game Tester
Yes, you read that correctly. It really is all fun and games after all. Well, sort of. This job requires you to test the game's environment, less running around and having fun all day, more moving an inch, jumping 5 times and moving forward another inch to repeat the process. It's a job you could, in theory, do from your bed though so we wouldn't complain!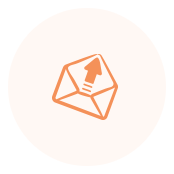 Looking for a Job?
Every day we match thousands of talented individuals with temporary and permanent jobs. We have opportunities available across the UK, from warehouse operatives to legal secretaries, temporary, contract, or permanent.
Browse Jobs
Searching for staff?
We offer 360° recruitment services in one solution. As multi-sector recruitment experts, we have ​panoramic views of the industry and the markets in which we operate.
Employer Zone
Your local office.
We have hiring hubs located across the UK; from Belfast to London; Dundee to Taunton. But we don't let geography confine us. Our expert teams use industry-leading technology to reach candidates all over the country and beyond.
Branches Network