8 ways you can relax at work
.
In order to be a productive worker, it's extremely important to realise that every so often a little downtime is needed in order to stay in tip-top form, and this might surprise you, it doesn't always have to come in the form of a day off or holiday.
With it being Relaxation Day we thought we'd compile a list of tips and tricks that you can follow so you can relax more at work. With these simple steps, you'll be able to rid yourself of stress and bring back some tranquillity to your working life.
Namaste.
Eat breakfast.
Breakfast is the most important meal of the day, and with good reason –  it forces you to slow things down in the morning and pace yourself, as well as having it set you up for the day with regards to energy and nourishment.
Get to work early.
Avoid the rush hour by getting to work early. With less traffic and chance of interruptions, you'll hopefully step through the office doors from one calm environment into another.
Breathe.
Meditation isn't just reserved for yoga studios or the Himalayan mountain tops, there are plenty of simple deep breathing exercise you can do discreetly at your desk which will elevate stress and keep you relaxed.
Get some comfort.
If possible, invest in an ergonomic chair. If you're spending 8 hours a day, 5 days a week in the same one, makes sense for you to be as comfortable as possible.
Rid of desk clutter.
Tidy desk, tidy mind (This includes your virtual desktop too).
Take your full lunch break.
A break is a break for a reason, so use this time effectively and unwind a little. Try and take your lunch outside whenever possible as removing yourself from the work environment, stretching those legs and breathing in the air will do wonders for your mind. Use this time to do something pleasurable – anything, as long as it's not work.
Ditch the phone.
We all know our phones are our biggest distractions, and distractions divide your attention and cause stress due to the fact you're being forced into multitasking. They also hinder workflow, which is something you want to keep, well, flowing. Being completely focused on what you're doing will bring calmness.
Laugh.
Now, this one's easy and perhaps the most important – It's called comic relief for a reason. When you feel things getting a little too much chat with a co-worker or pull up your favourite YouTube video and have a little chuckle, it's important to remain grounded sometimes, laugh and reset.
If all this fails, then it might be time to look for a new job – you can browse all our latest vacancies right now or alternatively pop into your nearest Cordant branch and we'd be happy to help you.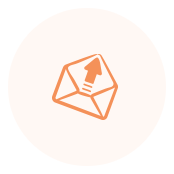 Looking for a Job?
Every day we match thousands of talented individuals with temporary and permanent jobs. We have opportunities available across the UK, from warehouse operatives to legal secretaries, temporary, contract, or permanent.
Browse Jobs
Searching for staff?
We offer 360° recruitment services in one solution. As multi-sector recruitment experts, we have ​panoramic views of the industry and the markets in which we operate.
Employer Zone
Your local office.
We have hiring hubs located across the UK; from Belfast to London; Dundee to Taunton. But we don't let geography confine us. Our expert teams use industry-leading technology to reach candidates all over the country and beyond.
Branches Network