A Guide to Navigating the Latest TikTok Trend; The September Surge
.
If you've been scrolling through TikTok recently, you've probably stumbled upon the latest trend: "The September Surge." And let us tell you, it's more than just a catchy hashtag – it's a pivotal time of the year for job seekers and employers.
This event is characterised by higher employee turnover in early autumn, alongside increased hiring activity from employers. Does it represent a threat or could it represent a chance for development and change?

What's the Buzz All About?
"The September Surge" is not your typical TikTok dance challenge or lip-syncing craze. It's a movement that's turning the tables on the traditional job-hunting calendar. Forget about the January rush – September to January is the new hot spot for career opportunities!
Understanding the September Surge
September has typically been a month of transition for many industries. The end of summer holidays, the start of school and university, and a fresh focus on job goals are all factors that contribute to this increase in autumn. As this time of year frequently sees a rise in the number of people moving jobs and looking for work, companies need to look at this change in the market positively.
Embrace the Surge, Embrace Change
Forward-thinking businesses view the September Surge as a chance for positive change, rather than something to be feared. Here are some strategies to support you in retaining and growing your workforce during this period:
Promote Flexibility:

To suit employees' shifting demands as we enter the autumn season, offer flexible work arrangements, such as remote work choices or rearranged schedules. This may increase job satisfaction and lessen the need to look for employment elsewhere.

Career Development:

Offer opportunities for career advancement inside your company. Encourage staff members to set new goals and provide them with opportunities to do so in their present positions or through promotions.

Open Communication:

Establish an atmosphere where workers feel free to talk about their objectives for their careers. Hold frequent one-on-one conversations to learn more about their requirements and issues.

Skill Enhancement:

Provide opportunities for training and skill development. Encourage the development of new skills within your workers so they can continue to be productive and satisfied in their roles.

Appreciation:

Honour and reward exceptional performance. Employee loyalty and morale can be increased by recognising their hard work. Employer recognition greatly reduces the likelihood of top talent looking for work elsewhere. 
Turning Challenges into Achievements
Organisations can use the September Surge to their advantage rather than see it as threatening employee retention by embracing the September Surge. Companies who want to retain their top workers should evolve to the changing requirements and expectations of their staff, while simultaneously promoting a culture of growth and continual improvement.
Embracing the September Surge as a chance for change and employee growth is a strategic move that can result in long-term success for both people and organisations. It's an opportunity to build your workforce, develop talent, and drive your business forward.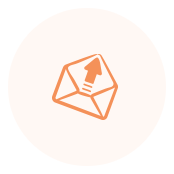 Looking for a Job?
Every day we match thousands of talented individuals with temporary and permanent jobs. We have opportunities available across the UK, from warehouse operatives to legal secretaries, temporary, contract, or permanent.
Browse Jobs
Searching for staff?
We offer 360° recruitment services in one solution. As multi-sector recruitment experts, we have ​panoramic views of the industry and the markets in which we operate.
Our Sectors
Your local office.
We have hiring hubs located across the UK; from Belfast to London; Dundee to Taunton. But we don't let geography confine us. Our expert teams use industry-leading technology to reach candidates all over the country and beyond.
Branches Network