Are 'Texting' Interviews becoming a thing?
.
How would you feel if you had the opportunity to conduct your next job interview over text message?
Sounds kind of interesting, right?
Well, 73% of Brits and Americans agreed that they prefer texting to picking up the phone itself and engaging in a phone call, according to a recent study conducted by LivePerson.
Bearing that in mind, some hiring managers are already using this knowledge to their advantage and offering potential candidates interviews via the medium of text.
OpenTable, a restaurant-reservation company who have adopted the new measure, spoke with BBC Capital* and said:
"We're trying to ascertain early on if the candidate gets us," Senior Vice President of People, Scott Day, explained.
"Do they get the nature of going into restaurants – have they worked in a restaurant, do they understand the roles?" He stated that messaging candidates via text allow recruiters to not only screen multiple people on mass but it also allows for a comfortable and immediate communication.
Accounting supervisor, Nicole King at Braden Business Systems, explained what she liked about the new
"People who are looking for a job are usually currently employed somewhere, so it was easier to answer her questions in real time over text than have to call her, or make her wait…After sending my contact information to the company through LinkedIn, a recruiter texted me… I didn't think twice about it because I'd rather text than talk on the phone."
But not everyone shares this view.
"You can miss a great applicant by not having a phone call," Social Media Recruiting Trainer at The Searchologist, Katrina Collier, states.
"You can tell their enthusiasm by the tone of their voice or find out if they're a good communicator."
So, what're your thoughts on text interviews? We'd love to know!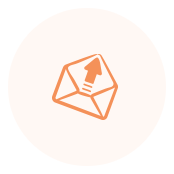 Looking for a Job?
Every day we match thousands of talented individuals with temporary and permanent jobs. We have opportunities available across the UK, from warehouse operatives to legal secretaries, temporary, contract, or permanent.
Browse Jobs
Searching for staff?
We offer 360° recruitment services in one solution. As multi-sector recruitment experts, we have ​panoramic views of the industry and the markets in which we operate.
Our Sectors
Your local office.
We have hiring hubs located across the UK; from Belfast to London; Dundee to Taunton. But we don't let geography confine us. Our expert teams use industry-leading technology to reach candidates all over the country and beyond.
Branches Network