Are your wellbeing initiatives really working?
.
By Natasha Douglas, Head of HR at Cordant People
Why should employers critically assess and evaluate the approach taken to improve employee wellbeing? How can a wider integrated strategy, instead of standalone measures improve wellbeing as a whole?
An extensive government study conducted in 2014 found that there is significant evidence that workplace wellbeing and job performance are directly correlated. Benefits include: 
Greater levels of energy, leading to higher output and fewer sick days

Increased creativity and problem-solving

Increased motivation and attitude to work
It's therefore not surprising that employee wellbeing has been a hot topic for HR professionals with a strong desire to make improvements that could deliver such significant return on investment for a business.
Through two years of the pandemic and the resulting social isolation it caused people, many employers rushed to make reactive improvements to employee wellbeing in an effort to keep the workforce happy and motivated. We now need to step back and really consider if those standalone initiatives such as mindfulness and yoga sessions have driven any meaningful effect on employee wellbeing or if the effect has been fairly limited.
Instead of standalone initiatives, we need to focus on developing an integrated strategy that considers employee experience, engagement, and wellbeing as a whole. 
Going back to the basic findings of the 2014 study, an employee's wellbeing is influenced by the features of the job and workplace in which they are employed. Therefore in order to make improvements, we primarily need to address the root causes of wellbeing issues in the workplace by looking at what could be harming employee wellbeing. 
The following features of jobs and workplaces have a key impact on wellbeing: 
Workloads and pressure to meet deadlines

Autonomy within the job role

Variety within the job role 

Clarity over what is expected 

Opportunity to utilise skills 

Effective supervision and support

Strong leadership

Clear career prospects 

Equitable pay and reward

Positive coworker relationships 
Employers, therefore, have the potential to influence the wellbeing of their employees through changes in job design. Business leaders should focus on identifying and addressing the workplace drivers of poor wellbeing and proactively develop jobs and a culture that instead promotes positive employee experience and wellbeing.
Read more from Cordant People here.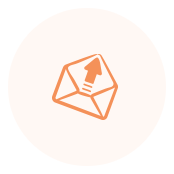 Looking for a Job?
Every day we match thousands of talented individuals with temporary and permanent jobs. We have opportunities available across the UK, from warehouse operatives to legal secretaries, temporary, contract, or permanent.
Browse Jobs
Searching for staff?
We offer 360° recruitment services in one solution. As multi-sector recruitment experts, we have ​panoramic views of the industry and the markets in which we operate.
Employer Zone
Your local office.
We have hiring hubs located across the UK; from Belfast to London; Dundee to Taunton. But we don't let geography confine us. Our expert teams use industry-leading technology to reach candidates all over the country and beyond.
Branches Network