The Benefits of Temp Work
.
Struggling to find a permanent job? Or don't want to tie yourself down to one? Then maybe temping is the option for you.
1. The Freedom
What's the biggest benefit of temporary work? You're in control. It might be scary at first not having a fixed job but you'll soon start to love the flexibility it offers.
2. The Development
Even if you're doing the same work, different companies use different software's and have different procedures and methods. Through temping you'll constantly be learning new skills, arguably more so than you would in a fixed job, due to its changing nature.
3. Networking
Whether it's for references or building professional connections, temping can really lengthen your contacts book with people who can potentially help you later on down the line.
4. Getting that foot in the door
Some jobs are very competitive and therefore temping can be a great way to get your foot in the door.
5. The security
Don't forget – a temporary employee still has the same rights as a permanent employee and are therefore entitled to the same benefits, like sick pay for example.
9. Testing the waters
Thinking of a career change? Or not sure on a career path yet? Temping is a great way to test the water in a new or unfamiliar line of work so you can see if its really for you.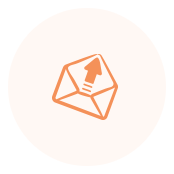 Looking for a Job?
Every day we match thousands of talented individuals with temporary and permanent jobs. We have opportunities available across the UK, from warehouse operatives to legal secretaries, temporary, contract, or permanent.
Browse Jobs
Searching for staff?
We offer 360° recruitment services in one solution. As multi-sector recruitment experts, we have ​panoramic views of the industry and the markets in which we operate.
Employer Zone
Your local office.
We have hiring hubs located across the UK; from Belfast to London; Dundee to Taunton. But we don't let geography confine us. Our expert teams use industry-leading technology to reach candidates all over the country and beyond.
Branches Network