Cordant makes 2018 Sunday Times HSBC Top Track 100 list
.
In a list, compiled by Fast Track and published by The Sunday Times, Cordant Group has ranked amongst Britain's top 100 private companies with the biggest sales.
Across the whole of the UK, £205 billion of combined sales can be attributed to these top 100 businesses.
Cordant Group listed 73rd on the list.
CEO of Cordant Group, Chris Kenneally, spoke to Recruitment Grapevine about the growth witnessed in our technology and specialist care businesses:
"both in volume and margin this year," Kenneally said. "Managed services and general recruitment growth was driven through changes to delivery structures to improve returns on investment."
He added that Cordants continued success will be driven through: "improving our customer mix to de-risk volumes, and by driving our social business agenda to assist stakeholder engagement and quality of delivery. Our success has been celebrated through reward initiatives, development programmes for individuals and close collaboration with our customers."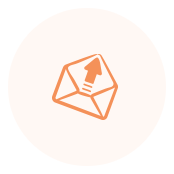 Looking for a Job?
Every day we match thousands of talented individuals with temporary and permanent jobs. We have opportunities available across the UK, from warehouse operatives to legal secretaries, temporary, contract, or permanent.
Browse Jobs
Searching for staff?
We offer 360° recruitment services in one solution. As multi-sector recruitment experts, we have ​panoramic views of the industry and the markets in which we operate.
Employer Zone
Your local office.
We have hiring hubs located across the UK; from Belfast to London; Dundee to Taunton. But we don't let geography confine us. Our expert teams use industry-leading technology to reach candidates all over the country and beyond.
Branches Network