Cordant People Achieves ISO 9001:2015 Certification
.
Cordant People are extremely pleased to announce that we have achieved the latest ISO 9001 certification, ISO 9001:2015, the international standard that specifies requirements for a quality management system.
The standard requires a quality management system focused on delivering a quality service and maintaining a constant state of improvement to exceed customer expectations.
Samantha Adams Senior Quality & Compliance Manager for Cordant People, said "Following a full review of our processes and QMS to ensure we met the requirement of the standard we were audited by Bureau Veritas and successfully achieved certification to ISO 9001:2015. We want our customers to have complete confidence in our service and this certification is a testament to Cordant People's commitment to quality management principles, leadership, continual improvement and our strong customer focus."
About Cordant People
Cordant People are a recruitment agency. We work with businesses to recruit candidates for temporary assignments and permanent positions. Our challenge is to match ambitious professionals with jobs that are a match for their experience, skills and ambitions. We are a part of a family-owned business that's been doing exactly that since 1992. You can count on us to connect you to the right people, for the right roles at the right time.  
About ISO 9001 :2015
ISO 9001:2015 has been implemented by over one million companies and organizations in over 170 countries.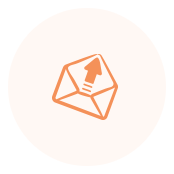 Looking for a Job?
Every day we match thousands of talented individuals with temporary and permanent jobs. We have opportunities available across the UK, from warehouse operatives to legal secretaries, temporary, contract, or permanent.
Browse Jobs
Searching for staff?
We offer 360° recruitment services in one solution. As multi-sector recruitment experts, we have ​panoramic views of the industry and the markets in which we operate.
Employer Zone
Your local office.
We have hiring hubs located across the UK; from Belfast to London; Dundee to Taunton. But we don't let geography confine us. Our expert teams use industry-leading technology to reach candidates all over the country and beyond.
Branches Network