Cordant People Are Proud To Support Centrepoint's Apprenticeship House
.
Since January 2019, Cordant People have been proud to support the UK's leading youth homelessness charity, Centrepoint. 
Our aim has been to not only fundraise for this incredibly important cause but also to use our skills and expertise as a recruitment business to help young homeless people into the world of work.
This month, our Managing Director, Kelly Kendall, attended the opening of Centrepoint's Apprenticeship House. Prince William also attended and carried out the opening which marked the organisation's 50th Anniversary.  
Apprenticeship House will house seven young people who have been provided incredible apprenticeship opportunities to get them into employment with an affordable housing option, whilst still receiving support from Centrepoint. 
Cordant People are partnering with Centrepoint as they embark on their new Independent Living Programme to assist with work placements, career advice and recruitment industry expertise. The next stage of the programme is due to open in Spring 2020, offering up to 30 young homeless people affordable, independent living and employment opportunities.
During her visit to Apprenticeship House, Kelly said:
"Partnering with Centrepoint and knowing that we are able to use our recruitment skills and knowledge to help offer young people opportunities that they may not have had access to otherwise really brings the spirit of Cordant's Social Business mission to life.
I am incredibly proud of the work we have done with Centrepoint over the past 10 months. Our partnership has grown from strength to strength and we are honoured to be a part of the Independent Living Programme."
We look forward to further supporting Centrepoint into the New Year!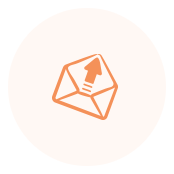 Looking for a Job?
Every day we match thousands of talented individuals with temporary and permanent jobs. We have opportunities available across the UK, from warehouse operatives to legal secretaries, temporary, contract, or permanent.
Browse Jobs
Searching for staff?
We offer 360° recruitment services in one solution. As multi-sector recruitment experts, we have ​panoramic views of the industry and the markets in which we operate.
Employer Zone
Your local office.
We have hiring hubs located across the UK; from Belfast to London; Dundee to Taunton. But we don't let geography confine us. Our expert teams use industry-leading technology to reach candidates all over the country and beyond.
Branches Network