Cordant People Awarded HealthTrust Europe Supplier Status
.
We are proud to announce that Cordant People have been awarded supplier status on the Total Workforce Solutions 11 HealthTrust Europe (HTE) Framework, strengthening our footprint in delivering cost effective, value-added solutions to the NHS and wider Public Sector.
About HealthTrust Europe
HTE is part of HCA Healthcare, a leading healthcare organisation. HealthTrust Europe operates as the UK arm of HealthTrust and partners with both public and private sector healthcare providers to strengthen performance and clinical excellence to ultimately improve patient care. 
We are proud to work in partnership with HTE to provide temporary, fixed term or permanent non-clinical workers including but not limited to admin and clerical, ancillary, clinical coding and IT roles.
In response to the announcement, Helen Whitfield, Head of Public Sector Recruitment at Cordant People said:
"Cordant People have grown our portfolio of NHS and wider Public Sector Clients and now support over 35 clients throughout the UK. We work hard to ensure that we deliver an unrivalled approach to our partnerships with our clients by listening and adapting to their recruitment requirements.
"Becoming an endorsed supplier to the Total Workforce Solutions 11 Framework allows us to further support clients and strengthens our portfolio of frameworks so that we can be flexible in our approach to providing a fully compliant, efficient and high quality bespoke recruitment service to an ever changing landscape that is the NHS and Public Sector."
Get in touch with Helen or Jackie to find out more:
Helen Whitfield, Head of Public Sector Recruitment
07966 983518
helen.whitfield@cordantpeople.com 
Jackie Collins, Public Sector Business Development Manager
07923 238558
jackie.collins@cordantpeople.com
Stay up-to-date with Cordant People news here.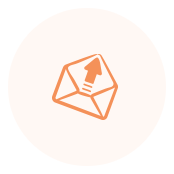 Looking for a Job?
Every day we match thousands of talented individuals with temporary and permanent jobs. We have opportunities available across the UK, from warehouse operatives to legal secretaries, temporary, contract, or permanent.
Browse Jobs
Searching for staff?
We offer 360° recruitment services in one solution. As multi-sector recruitment experts, we have ​panoramic views of the industry and the markets in which we operate.
Employer Zone
Your local office.
We have hiring hubs located across the UK; from Belfast to London; Dundee to Taunton. But we don't let geography confine us. Our expert teams use industry-leading technology to reach candidates all over the country and beyond.
Branches Network