Cordant People: Our Professional Division
.
With an unrivalled ability to source, attract and place permanent and temporary talent across multiple disciplines, sectors and geographies, Cordant People has expanded its vertical offering.
Our new 'Professional' business division, will focus on recruiting mid to executive level candidates, and salaries above £40,000. The move will allow focus to be placed on expanding our brand capabilities within our key sectors.
Ria McAdam-Lawlor will lead the new specialist business unit, with Daniel Shaw, who was recently promoted to Branch Manager – Professional Division, as the driving force behind service delivery.
With a wealth of experience and deep knowledge of recruiting at Senior Management, Director, Head of, and C Suite level, Daniel will work in partnership with clients to carry out rigorous hiring campaigns – finding candidates who are the best fit for their business and overall culture.
Daniel Shaw, said: "At Cordant People we have the expertise and resources to search, select and recruit talented individuals for clients looking for senior colleagues to join their team". 
Typically, recruitment agencies would negotiate retainer fees for senior-level roles, but we offer a hybrid model to suit the client. This means gaining access to the same high-level service, quality candidate pool, delivered against the expected timeframe".
So if you are a job seeker looking for career elevation, or a business owner expanding your executive team get in touch.
Check out our new Professional divisions page right here: https://therecruitmentco.uk/sectors/professional/ 
Daniel Shaw: daniel.shaw@cordantrecruitment.com I https://bit.ly/34KHZ0D 
https://www.youtube.com/watch?v=sXJe1O02vDw
https://youtu.be/HqyGI-zQPxM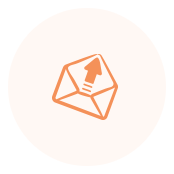 Looking for a Job?
Every day we match thousands of talented individuals with temporary and permanent jobs. We have opportunities available across the UK, from warehouse operatives to legal secretaries, temporary, contract, or permanent.
Browse Jobs
Searching for staff?
We offer 360° recruitment services in one solution. As multi-sector recruitment experts, we have ​panoramic views of the industry and the markets in which we operate.
Employer Zone
Your local office.
We have hiring hubs located across the UK; from Belfast to London; Dundee to Taunton. But we don't let geography confine us. Our expert teams use industry-leading technology to reach candidates all over the country and beyond.
Branches Network