Cordant People Ultimate Christmas Playlist
.
It's Christmas and what better than a good ol' Christmas tune?
We've asked around at Cordant People and together with our teams across the UK we have compiled the ultimate Christmas playlist!
We took the contributions from our team and added in some more classics. Some of these songs have some really lovely memories associated with them for our team members and you can read about these below.
Cordant People Ultimate Christmas Playlist!
Song: Driving Home for Christmas by Chris Rea
Who: Emma Brown, Branch Manager
Where: Glasgow
"It's a feel good, chilled Christmas song – I wrap my presents to it every year on a loop!"
Song: Stop the Cavalry by Jona Lewie AND Carol of the Bells John Williams
Who: Samantha Adams, Head Of Quality & Compliance
Where: Quality & Compliance
"My dad was in the army when I was growing up and as a child when he was away at Christmas – this song (Stop the Cavalry) always made me think of him wanting to be home with us".
"I love everything about it (Carol of the Bells) even though I still don't know all the words – cheerful, upbeat, Christmassy and it's in Home Alone"
Song: Santa Claus is Comin' to Town by Bruce Springsteen
Who: Kayleigh Hendry, BDM
Where: South West
"Reminds me of being a kid! My Dad used to belt it out each year"
Song: Feliz Navidad by Michael Buble
Who: Tracey Porter, Business Support Consultant
Where: Business Support
"Memories of hilarious times with my old Daventry team some years ago now!!! Usually played when we were making up Xmas gifts or putting up the deccies or dancing & singing very badly at our Christmas parties!!!"
Song: Fairytale of New York by The Pogues & Kirsty MacColl
Who: Vicky Fitzpatrick, Branch Manager
Where: Huddersfield
"Until I hear it on the radio, it's not Christmas. Despite lyrics controversy, it'll always be my fave"
Song: It's Beginning To Look A Lot Like Christmas by Michael Buble
Who: Terri Ward, Recruitment Consultant
Where: Huddersfield
"Michael Buble always reminds me of christmas!!!!"
Song: Last Christmas by WHAM!
Who: Rachel, Candidate Consultant
Where: Huddersfield
"The best video :D"
Song: Step into Christmas by Elton John
Who: Leigh Lilley, Candidate Consultant
Where: Harrogate
"Such a feel good happy song"
Merry Christmas Everybody!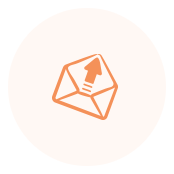 Looking for a Job?
Every day we match thousands of talented individuals with temporary and permanent jobs. We have opportunities available across the UK, from warehouse operatives to legal secretaries, temporary, contract, or permanent.
Browse Jobs
Searching for staff?
We offer 360° recruitment services in one solution. As multi-sector recruitment experts, we have ​panoramic views of the industry and the markets in which we operate.
Employer Zone
Your local office.
We have hiring hubs located across the UK; from Belfast to London; Dundee to Taunton. But we don't let geography confine us. Our expert teams use industry-leading technology to reach candidates all over the country and beyond.
Branches Network