Coronavirus: How To Be Productive If You're Working from Home
.
In the face of the COVID-19 outbreak, there will be more and more of us being asked to work from home.
If this something new to you, it can be challenging to stay away from distractions and focus your mind on the work you're meant to be doing. Here are our top tips to stay productive whilst working from home.
Start your day as normal
Just like you would as if you were going to work, make sure you keep your getting-ready routine pretty similar! Have a shower, get dressed and brush your teeth! Flipping the switch from home to work mode will help you be more productive and focused – especially if you're not sitting in your pyjamas all day!
Keep in touch
Just because you're working from home, it doesn't mean you can't stay in regular touch with your clients and colleagues throughout the day! This will keep you focused on your daily tasks as well as maintaining a collaborative process to what you're working on! 
Limit distractions
Set up your workspace in an area where you won't be easily distracted – if you have a desk space or table then make the most of it! While it might be good to have the radio playing, having the TV on is something to avoid! You need to make sure you can stay focused on your work!
Get outside
Though the reason we are working from home is to support the delay stage and prevent further contagion, you can still take the opportunity to keep yourself fit and healthy. If you can, go outside and walk around outside for some fresh air but maintain a safe distance from others (1m). If you're limited to staying indoors, you can do some workout videos on Youtube on your lunch break. These are not only good for your mental and physical health, but it also helps you to structure your day!
Concerned?
If you are showing symptoms of COVID-19 or have been in contact with someone who has returned from an affected area or is a confirmed case, you should use the online NHS 111 coronavirus service to obtain medical help or advice on what to do.
We can still help you find your perfect role during this challenging time – we're working to still facilitate video interviews for anyone stuck at home. Get in touch today to see how we can help!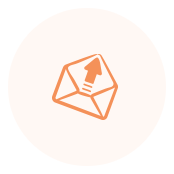 Looking for a Job?
Every day we match thousands of talented individuals with temporary and permanent jobs. We have opportunities available across the UK, from warehouse operatives to legal secretaries, temporary, contract, or permanent.
Browse Jobs
Searching for staff?
We offer 360° recruitment services in one solution. As multi-sector recruitment experts, we have ​panoramic views of the industry and the markets in which we operate.
Employer Zone
Your local office.
We have hiring hubs located across the UK; from Belfast to London; Dundee to Taunton. But we don't let geography confine us. Our expert teams use industry-leading technology to reach candidates all over the country and beyond.
Branches Network