Crown Commercial Services RM6277
.
We are delighted to have been awarded a place on the Crown Commercial Services RM6277 – Non-Medical/Clinical temporary and fixed term staff framework.
Led by a management team with almost 60 years of experience supplying the NHS and wider Public Sector, we are the go-to specialists to support your organisation with temporary and fixed-term non-clinical staffing needs.
We are now one of the preferred suppliers across 5 Crown Commercial Services RM6277 lots;
Admin & Clerical
Corporate Functions
IT Professionals
Scientific, Technical & Clinical Coding
Estates, Facilities Management & Ancillary Staff
With compliance at the heart of everything we do and robust recruitment processes aligned to the NHS Employment Checks Standards, we supply to over 50 NHS and Public Sector Organisations throughout the UK.
Being an approved framework supplier demonstrates that we are a trusted, respected and ethical provider of quality recruitment solutions. We put purpose at the heart of everything we do, and we are proud to attract and place the best talent into frontline roles.
We keep the world of Public Sector work moving by building engaged workforces. We have established teams across the UK who are experts in the specific skills and experience required for the positions within the Crown Commercial Services RM6277 framework. Our expertise enables us to identify and assess the most qualified candidates more effectively and ensure they are the best fit for the role and the environment. It's our mission to save the already pressured health service time, cost and resources by improving workforce agility.
We have a proven track record of successfully delivering hiring campaigns and engaging with our extensive network of candidates. This enables us to fill positions more efficiently and effectively. Pair this with our rigorous screening and selection process, and organisations can have peace of mind that only the most qualified candidates are presented to them.
For further information on how we can assist with your temporary and fixed-term requirements within the Crown Commercial Services RM6277, please contact:

Carl Murphy, Operations Manager
07936 348 25, carl.murphy@therecruitmentco.uk
Helen Whitfield, Head of Public Sector
07979 547 666, helen.whitfield@therecruitmentco.uk
Jackie Collins, Business Development Manager
07824 631 066, jackie.collins@therecruitmentco.uk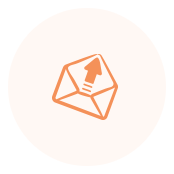 Looking for a Job?
Every day we match thousands of talented individuals with temporary and permanent jobs. We have opportunities available across the UK, from warehouse operatives to legal secretaries, temporary, contract, or permanent.
Browse Jobs
Searching for staff?
We offer 360° recruitment services in one solution. As multi-sector recruitment experts, we have ​panoramic views of the industry and the markets in which we operate.
Our Sectors
Your local office.
We have hiring hubs located across the UK; from Belfast to London; Dundee to Taunton. But we don't let geography confine us. Our expert teams use industry-leading technology to reach candidates all over the country and beyond.
Branches Network