Darren 'Daz' Roscoe's April Fools
.
Last week, we introduced The Recruitment Co. to the world! The feedback since then has been amazing, we've loved reading all the positive comments across our social channels; and it was great to receive direct feedback from our business partners and colleagues out on assignment too!
We first revealed our sleek new look on 1st April, and our Managing Director, Darren Roscoe, couldn't let the occasion pass without a little joke to our 250+ strong, internal team!
If you didn't catch his reveal video, please check it out here!
After raising a few eyebrows (and one or two panicked comments on internal messages from colleagues thinking they had missed something!) Darren got into the real information, starting with why our two legacy brands had joined forces to create this new powerhouse in the marketspace.
Our legacy brands have served us well across all sections of the UK market, but now was the time for a change, in line with our record-breaking success of the last 12 months.
Our expertise comes with us into the new brand, combining the knowledge we have within our Special Business Units and the data-driven research behind the new branding. We can build on this and really establish dominance in the UK recruitment market space.
Darren closed his message with a call to action, for our colleagues whatever the role they play, to advocate our new position and to help us achieve our goal of being the go-to recruitment agency across all sectors.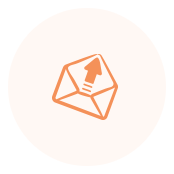 Looking for a Job?
Every day we match thousands of talented individuals with temporary and permanent jobs. We have opportunities available across the UK, from warehouse operatives to legal secretaries, temporary, contract, or permanent.
Browse Jobs
Searching for staff?
We offer 360° recruitment services in one solution. As multi-sector recruitment experts, we have ​panoramic views of the industry and the markets in which we operate.
Our Sectors
Your local office.
We have hiring hubs located across the UK; from Belfast to London; Dundee to Taunton. But we don't let geography confine us. Our expert teams use industry-leading technology to reach candidates all over the country and beyond.
Branches Network