Why Would Employers Unfriend You?
.
We asked our teams about some of the common errors that are typically made along the way when finding a job, from writing a CV to asking the wrong questions at interview, in order to make sure you don't commit these common job-hunting errors and get left 'unfriended' by employers.
Firstly, our Huddersfield Branch Manager, Vicky explains that: "it can be really frustrating" when jobseekers don't listen to the company information provided to them by consultants, as she explains:
"Part of our job is to give candidates information about the business. Information that they would not ordinarily be able to find out. Things that they wouldn't be able to find out from the company website etc. So, if this information isn't taken on board by a candidate, it can be really frustrating as it makes it look like we haven't told them this information. As well as it making them look uninterested"
Secondly, it might seem obvious, but make sure you're actually committed to working for a certain company, in a certain location. As our Blackpool Branch Manager, Emma explains she becomes frustrated by:
"People who want to move, but don't tell you that when registering. Then when asked state: "No, I'm happy and settled here in Blackpool". Fast forward to three months later and after being placed in a job say they're relocating to Manchester!"
Finally, It's also important to always be honest on your CV and explain any gaps in employment you may have on there. Our Durham Branch Manager, Shelley, has experienced this first hand and recalls one candidate who had been:
"Actively seeking work – for 15 Years! Unemployed for 15 years. But state on their CV that they have been actively seeking work".
With that being said, if you're looking for work make sure to always be honest on your CV first and foremost and explain any gaps in employment. Know exactly where it is you're looking to work. And make sure you've done all of your company research before any interview you have!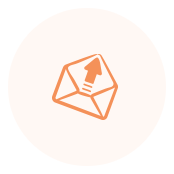 Looking for a Job?
Every day we match thousands of talented individuals with temporary and permanent jobs. We have opportunities available across the UK, from warehouse operatives to legal secretaries, temporary, contract, or permanent.
Browse Jobs
Searching for staff?
We offer 360° recruitment services in one solution. As multi-sector recruitment experts, we have ​panoramic views of the industry and the markets in which we operate.
Employer Zone
Your local office.
We have hiring hubs located across the UK; from Belfast to London; Dundee to Taunton. But we don't let geography confine us. Our expert teams use industry-leading technology to reach candidates all over the country and beyond.
Branches Network