So you're looking for a new role and an opportunity to get onto the career ladder. You may have found yourself struggling…
Think about what you want to do
Before you prepare to go through the recruitment process, you first need to identify what job you want. If you are struggling to think of what you want to do, try finding something part-time to give you enough income and work experience. Whilst you are working you can decide what career path you want to go down. 
To assist you in thinking about your preferred career, think about your hobbies and what you enjoy doing. Then find ways to turn that hobby into a job. Whatever it is, whether you thrive in a creative environment or you love getting stuck into a data set, the perfect career is out there. It is easier said than done, particularly if your area is highly competitive, but with time and hard work you give yourself the best chance of success.
You can also use online tools such as the national careers skills assessment to see what would be the right job for you. This service will help you review what you are best at and what you love doing to aid you in finding your best fit career.
Manage your expectations 
You may not land your perfect job straight away. Your first role may serve the purpose of introducing you to the industry, through this you will get a better understanding of what will be expected from you as you progress throughout your career. 
As you gain more experience and ease yourself into the role, you'll learn what you enjoy and what you don't. All experience is valuable, so remember, have your career goal in mind, but take one step at a time as you work towards your path to success. 
You may not receive your ideal salary in your first role. However, in return, your colleagues will expect you to make mistakes and ask questions, you are there to learn and grow. Take your first job as your opportunity to learn about the working world, your strengths, what you enjoy and where you want your career to lead. 
Build your CV
Now you understand what to expect, you need to build a CV. CV's are how employers get to know you, your skills and through to the interview stage. A strong and well-structured CV is more likely to stand out, regardless of the experience and skills the person holding the CV has. 
Build your Cover Letter
Along with your CV, for most roles, you will be required to provide a cover letter. Cover letters give you a great opportunity to better explain why you would be the perfect person for the job. Remember each cover letter should be specific to the job and the company you are applying for, and it should be no larger than 1 page. 
Create a LinkedIn Profile
Setting up a LinkedIn profile is extremely important for your personal brand and professional life. But what's LinkedIn? The home of professional networking, LinkedIn is a social media platform where professionals connect with current and past colleagues, people they have met at networking events, clients they want to work with or even employees of companies they aspire to work for. Once you have built your LinkedIn profile, get out there and get connected!
Check out our Website
Most importantly if you are looking for your next big role, check out our jobs page or social pages (LinkedIn | Facebook) to stay up to date on our latest opportunities across the UK.
If you are fresh out of education and looking for your first role, we hope this blog has helped you put a plan in place. Good luck with your journey!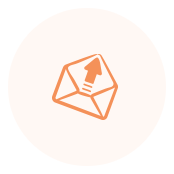 Looking for a Job?
Every day we match thousands of talented individuals with temporary and permanent jobs. We have opportunities available across the UK, from warehouse operatives to legal secretaries, temporary, contract, or permanent.
Browse Jobs
Searching for staff?
We offer 360° recruitment services in one solution. As multi-sector recruitment experts, we have ​panoramic views of the industry and the markets in which we operate.
Employer Zone
Your local office.
We have hiring hubs located across the UK; from Belfast to London; Dundee to Taunton. But we don't let geography confine us. Our expert teams use industry-leading technology to reach candidates all over the country and beyond.
Branches Network