Coping On Your First Day In A New Job
.
First day in a new job? It can be a scary ordeal, no matter where you are in your career. 
You applied for the role, passed the interview and landed the job…but what next? Starting a new job where you don't know anyone or what to expect in your new position can lead to plenty of first-day nerves. 
But don't worry, we've all been there! With a few simple techniques, you can walk into your new office feeling confident and ready to tackle whatever is thrown your way.
To ease your anxieties, here are our top tips on how to cope with your first day.
Be prepared
Take the time to check out the local area around your new workplace. How are you planning to travel there when you start? Are there any shops and cafes nearby for lunch breaks? Knowing the answers to these questions will help reduce any anxiety you might have about travelling to and from your new workplace.
Likewise, it's important to ensure you get a good sleep and set an alarm the night before you're due to start. It also can't hurt to pack any HR documents or items you may need on the day. No-one wants to turn up to their first day feeling dishevelled and caught off guard! 
It's important to make sure you spend plenty of time preparing yourself for the new role before you start. 
Take your time
It's likely you'll be told a lot of new information in the space of one day, which can be overwhelming. It's important to take your time and to remind yourself that your employers won't expect you to know everything straight away.
You may also be given a lot of literature during your first day, such as branding guidelines and company procedures. Give yourself plenty of time to read through these thoroughly, and don't be afraid to ask questions if anything is unclear.
Make a good first impression
The basic rules of work apply more than ever during your first day. First impressions are really important, so coming into your new job with a positive attitude and willingness to learn will work in your favour.
 Be sure to make sure you're always on time, work hard, and adhere to the company rules. If mobile phones aren't allowed in work hours on your desk, be sure not to use it; and if they are, resist the temptation to send your friend a 'it's going well' text until lunch!
Get to know your new colleagues
More than a third of our life is spent at work, so it's important that you make an effort to get to know the people you'll be working with.
New colleagues are far more likely to be welcoming on your first day if you're outgoing and friendly to them. Having a mental introduction prepared beforehand can make it far less awkward when greeting new colleagues, and it can give you the confidence to approach them first!
Spend some time during your first day introducing yourself, but don't overdo it. Remember that you're there to work and not spend all your time chatting!   
Take notes
As we mentioned above, it's likely you'll be told a lot of new information on your first day and it will be impossible to remember it all straight away. 
Whether its basic instructions, passwords, or a to-do-list, it's always best to take notes and write all the important stuff down as and when you hear it. Doing this will help you stay on track throughout your first day and induction period, and is useful to refer to should you forget anything. 
What are your top tips for coping with the first day in a new job? Let us know your opinions using #CordantLovesPeople on Facebook, Twitter, LinkedIn or Instagram.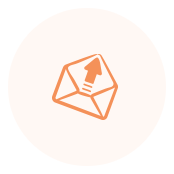 Looking for a Job?
Every day we match thousands of talented individuals with temporary and permanent jobs. We have opportunities available across the UK, from warehouse operatives to legal secretaries, temporary, contract, or permanent.
Browse Jobs
Searching for staff?
We offer 360° recruitment services in one solution. As multi-sector recruitment experts, we have ​panoramic views of the industry and the markets in which we operate.
Employer Zone
Your local office.
We have hiring hubs located across the UK; from Belfast to London; Dundee to Taunton. But we don't let geography confine us. Our expert teams use industry-leading technology to reach candidates all over the country and beyond.
Branches Network