How to avoid job ad scams
.
Not sure if a job ad is real or a scam? Looks a little too good to be true? Sometimes, it can be hard to tell the difference, which is why this #SaferInternetDay we've compiled a list tips to help you avoid falling victim to fake job ads.
Too Good to be True
Right off the bat, this is more common sense than anything else. As the old saying goes: if something sounds too good to be true, it probably is.
Alarm bells should start ringing if:
You didn't contact them, they contacted you (usually from finding your CV online).
You're offered a job immediately or plans for an interview are messaged to you right away (often they'll try to entice you by suggesting you've made the final cut in their online search).
The hours and pay are simply too good to be true.
When using job boards in your job search you can reduce your chance of getting scammed by using sites that have privacy policies. Some sites also only allow verified employers to view a listing, so it might be worth checking each site's policies when signing up.
Vague Job Description
Usually, fake job ads have incredibly vague and simple requirements: Must be 18 y/o, must be a citizen, must have internet access, must be a living human – you get the idea.
Remember, a real job will be quite specific with its requirements.
Unprofessional Emails
Companies hire professional hiring managers for a reason, they can write well and understand how to communicate with potential new employees properly. Emails from scammers are usually poorly written. Keep an eye out and be wary of any emails sent to you contain spelling, capitalization, punctuation and grammatical mistakes.
Yahoo Instant Messenger
Yahoo IM is popular with scammers. If you're asked to set up a Yahoo account and told an interview will take place over Yahoo IM then more often than not it's a scam.
Be sure to research the company and before you agree to an interview and remember to never give out personal information such as your bank account details online.
Questionable Emails
If the email doesn't include a company's address and phone, it's a good bet that it's a scam. Especially if the email you've received seems to be from a personal email too.
Be sure to google the email followed by some trigger words like "scam" and see if anyone else has reported the company or address.
Do Your Research
If you're unsure about the legitimacy of a company – google it.
You should look for information on the organisation and check to see if the company has a legitimate website.
If after doing this, you're still unsure and think a scammer might be trying to pretend they represent an actual company – get in touch with the company and enquire!
Asking for Money & Personal Information.
A legitimate company would never ask you to provide your bank details to them in this way and would never ask you to buy software for training or to conduct your work before offering you a job or even interviewing you.
In most cases, a gut feeling and common sense are enough to avoid falling victim to job ad scams but the next time you're unsure, be sure to consult these points.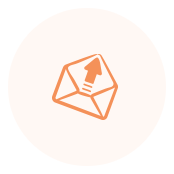 Looking for a Job?
Every day we match thousands of talented individuals with temporary and permanent jobs. We have opportunities available across the UK, from warehouse operatives to legal secretaries, temporary, contract, or permanent.
Browse Jobs
Searching for staff?
We offer 360° recruitment services in one solution. As multi-sector recruitment experts, we have ​panoramic views of the industry and the markets in which we operate.
Employer Zone
Your local office.
We have hiring hubs located across the UK; from Belfast to London; Dundee to Taunton. But we don't let geography confine us. Our expert teams use industry-leading technology to reach candidates all over the country and beyond.
Branches Network