How To Create An Accessible Workplace
.
Do you know if your workplace is accessible for those with disabilities? As an employer, it is your responsibility to ensure that your business meets the needs of those with sight loss, hearing loss, dyslexia, physical disabilities and many other conditions.
1 in 5 people in the UK have some form of a disability, yet when it comes to mapping out inclusion policies or strategies, many employers overlook or forget people with this. Every business and organisation wants to make sure their workforce is a diverse team, but it's often easy to limit the definition of diversity and only think about the more commonly spoke topics of race, gender and sexual orientation.
So why is creating an accessible workplace important, and how do you achieve it?
Benefits of a diverse workforce
Under the 2010 Equality Act, there are serious consequences and penalties for discriminating against someone because of a personal characteristic, such as being disabled. Increasing your efforts to support your workers who have disabilities is not only the right and legal thing to do, but it can also have massive benefits for your business.
Research carried out by consulting company Accenture found that companies who excelled at disability inclusion outperformed their competitors. Between 2015 and 2018 they had, on average, 28% higher revenue, 30% higher economic profit margins, and double the net income compared to other businesses.
Focus on your immediate accessibility needs
Turning your whole workplace into somewhere that is accessible for everyone is a big challenge, and you could end up biting off more than you can chew. So, it's best to start with a particular area that might need your immediate attention.
For example, imagine you had a new employee starting who is visually impaired. What sort of changes should you think about making? To start you can make small changes such as using braille signage around the office and providing screen reader technology. Likewise, if this future employee has a guide dog, you will also need to make arrangements to incorporate them bringing that tool into the workplace.
None of these changes require lots of work, but they all go a long way in making your workplace accessible, as well as creating an inclusive environment for those with disabilities.
Talk to the experts
Talking to accessibility experts, or people with disabilities themselves is the best way to find out what types of issues can be resolved or improved upon in your workplace. Focus on finding out what aspects or things don't necessarily stop them from doing their jobs, but the things that make it a lot more difficult.
Employees who use wheelchair ramps will show their appreciation if you install them. But they will also be able to let you know that the office doors are too heavy and difficult to get through with a wheelchair, and can give you suggestions on how to solve the problem.
It's the little things like this that you might not necessarily think of yourself unless you had a disability. So don't hesitate to speak to existing employees or professionals about what improvements you can make.
Invest in employee education
Creating an inclusive atmosphere in your workplace means you need to get all your employees on board, not just those with disabilities. This includes providing training and education so employees know what they can do to contribute to a better work environment for all.
Some examples of best practices to consider are:
Priority seats for those who are deaf or hard of hearing during meetings or presentations.
Pushing in chairs in the office and during meetings in conference rooms, so disabled people can easily navigate the surrounding space.
Distributing material to disabled employees ahead of presentations, so they have time to read, review and understand the information.
Using the advice above, as well as being willing to further educate yourself, you'll take steps in the right direction when it comes to creating a company culture where everyone is able to handle the responsibilities of their jobs, all while feeling valued and supported.
Unhappy in your current job? Looking for a new start? Get in touch or find us on Facebook, Twitter, LinkedIn or Instagram.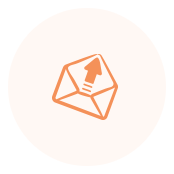 Looking for a Job?
Every day we match thousands of talented individuals with temporary and permanent jobs. We have opportunities available across the UK, from warehouse operatives to legal secretaries, temporary, contract, or permanent.
Browse Jobs
Searching for staff?
We offer 360° recruitment services in one solution. As multi-sector recruitment experts, we have ​panoramic views of the industry and the markets in which we operate.
Employer Zone
Your local office.
We have hiring hubs located across the UK; from Belfast to London; Dundee to Taunton. But we don't let geography confine us. Our expert teams use industry-leading technology to reach candidates all over the country and beyond.
Branches Network