How To Improve Employee Wellbeing In Your Contact Centre
.
Employee wellbeing should be at the forefront of any modern business. A contact centre is an environment in which agents are often dealing with stressful customer queries and complaints. Contact centre managers should be ensuring that their workforce's mental and physical health is well looked after, as well as providing the opportunity to progress.
Employers need to ensure that their agents are working in a supportive environment that values openness. Once where they have clear responsibilities and expectations set for them. Employees want to be treated as individuals and given encouragement when needed. 
Research conducted by Puzzle showed that more than ever, the average contact centre agent is looking for recognition and reward in their career. Employees no longer want just a big paycheck when looking for work!
Why is employee wellbeing important?
Contact centres are often considered to have one of the highest employee turnover rates. This constant turnover can put a lot of strain on management due to them having to find replacement workers. It can also cost businesses thousands of pounds when it comes to hiring and training these new employees. 
If call centre managers decide to put more of a focus on wellbeing, it can result in an increase of happy staff. Happy staff are more likely to increase their productivity and quality of work. This can only end in success for a business. 
The importance of physical and mental wellbeing cannot be stressed enough. A heavy workload, lack of breaks and too much pressure can lead to employees feeling overwhelmed and stressed, which can be detrimental to their work. It's important that managers and CEO's recognise the impact this can have on the contact centre as a whole. If they focus on improving wellbeing among their workforce, they won't have such a high number of agents with one foot out of the door.
How can it be improved?
There are many ways in which wellbeing can be improved, but it ultimately depends on your employees. To start, it's best that you engage with them to understand what their requirements are so you can balance them with your business' and customers' demands. 
If you're still unsure, we'd suggest the following: 
Flexible working hours

Progression opportunities

Clear communication of company goals and targets

Training programmes

Mental health support

Approachable management
A lack of consideration for wellbeing is likely to lead to high turnover rates and non-attendance within your contact centre. Focus on installing policies that increase employee engagement, as well as offering incentives such as training and promotion. Not only will this increase employee wellbeing, but also positively impact your company's productivity. 
We can help you understand what employees are looking for and what they value, as well as finding the right people to join you! Get in touch or find us on Facebook, Twitter, LinkedIn or Instagram.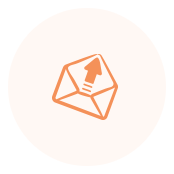 Looking for a Job?
Every day we match thousands of talented individuals with temporary and permanent jobs. We have opportunities available across the UK, from warehouse operatives to legal secretaries, temporary, contract, or permanent.
Browse Jobs
Searching for staff?
We offer 360° recruitment services in one solution. As multi-sector recruitment experts, we have ​panoramic views of the industry and the markets in which we operate.
Employer Zone
Your local office.
We have hiring hubs located across the UK; from Belfast to London; Dundee to Taunton. But we don't let geography confine us. Our expert teams use industry-leading technology to reach candidates all over the country and beyond.
Branches Network