How to Protect Yours and Others Wellbeing in Self-Isolation
.
During this testing time, it's more important than ever to follow government advice regarding self-isolation and social distancing.
Social distancing is what you should adhere to if you or someone you live with have not shown symptoms or tested positive for COVID-19.
Whereas if you have shown symptoms or live with someone who has symptoms or any of your household has tested positive for COVID-19, you should follow government advice to self-isolate.
Self-isolation
Self-isolation means that you should stay at home during the isolation period, only leaving the house, if necessary, to exercise.
You should order supplies online to be delivered and if you cannot do that, and have no other way to have your food shopping delivered, you should use all preventative measures to ensure you do not pass on the virus to anybody else. This may include wearing a protective mask, latex gloves and maintaining a 2 metre distance from others.
Isolation is usually a negative word and will, most likely, have a significant effect on the mental and physical health of anyone who has to self-isolate.
What should I do in self-isolation?
If you are showing symptoms but others in your household are not, then government advice is to try and isolate yourself even within your home. This may mean sleeping in a different bedroom, using different bathrooms and disinfecting all items used around the house before being used by others. If it is impossible to isolate from others in that way, try to maintain a 2 metre distance and follow advice on hand-washing, and coughing and sneezing to mitigate the virus being passed on.
If you're working from home during the self-isolation period, it is important to also focus on your physical and mental wellbeing so check our top tips for keeping focused.
You can leave the house for exercise, if absolutely necessary, but you should maintain a minimum of 2 metres distance from others outside and head straight back home once the exercise is complete and this should be limited to walks, runs or bike rides.
But you don't have to leave the house to exercise; if you have home gym equipment, set up a circuit in the house or back garden, or do a free online workout video; there are lots of different workouts available on Youtube and The Body Coach is also doing daily online PE lessons for children and has lots of short exercise videos on his Facebook page.
This may also be a great time to do a job or learn a skill; need to clear out your closet or storage areas? Dying to finish that book? Want to learn how to knit? All of those things that you have been putting off and procrastinating for – no better time than now to get them done!
This is a challenging time for people and businesses across the UK and following government advice is crucial. So whether you are practising social distancing or self-isolating, keep up to date with updates and advice, and look after yourself and those around you.
For more tips and advice during this situation, check out our Career Tools section or find us on Facebook, Twitter, LinkedIn or Instagram.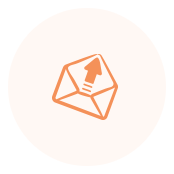 Looking for a Job?
Every day we match thousands of talented individuals with temporary and permanent jobs. We have opportunities available across the UK, from warehouse operatives to legal secretaries, temporary, contract, or permanent.
Browse Jobs
Searching for staff?
We offer 360° recruitment services in one solution. As multi-sector recruitment experts, we have ​panoramic views of the industry and the markets in which we operate.
Employer Zone
Your local office.
We have hiring hubs located across the UK; from Belfast to London; Dundee to Taunton. But we don't let geography confine us. Our expert teams use industry-leading technology to reach candidates all over the country and beyond.
Branches Network