How To Solve 4 Common Contact Centre Challenges
.
Contact centres can be a hard environment to work in, and it often comes with its challenges for both agents and their managers. Especially if your contact centre is just starting up in business!
From trying to provide support for frustrated customers, technical issues, tight budgets and more, it can often be very testing. However, if managers can identify these issues, it is positive. 
With the start of a new year and a new decade, picking out the challenges that are occurring in your contact centre can give you an opportunity to fix them. We picked four common challenges that contact centres are facing, and the solution to them below!
Lack of Staff Motivation
Problem: 
Monday mornings are a struggle for many workers, let alone contact centre agents. Returning to the daily routine after some time off can lead to employees experiencing a lack of motivation. Especially if they're having to deal with frustrated (and sometimes rude) customers. 
Solution:
It's up to the managers to ensure their employees feel well looked after and happy. Make sure you spread and create positivity within your contact centre, to ensure that employees feel like they are working in a safe environment. 
Likewise, managers should strive to give plenty of feedback to their agents, so that they feel comfortable and motivated within their role. Happy and motivated employees are more likely to increase their productivity and quality of work. 
Dodgy Technology
Problem:
One of the big challenges faced by contact centre agents, and also customers, is dodgy technology. Weak WIFI signals, outdated computers and terrible audio quality on phone calls can all cause technological terrors that will de-motivate your staff and frustrate your customers.
Solution:
This solution is pretty straight forward! Managers need to ensure that all their technology is up to date and working correctly. Implement regular monitoring and testing for your phone lines and WIFI, as well as checking that all staff computers are up to date. 
As for poor audio quality, you can be proactive in trying to avoid it. If you are aware of the problems that can arise from technology, you can strive to have 'fail-safes' in place to fix or avoid them in future.
Lack of Communication
Problem: 
Making sure your agents understand their goals, and that they are keeping up to date with business changes and updates is key. 
Communication between management and staff is vital for any business as employees want to ensure that they understand the in and outs of the company. Having communication with employees establishes trust between you and your staff.
Solution:
Having weekly or monthly meetings with your employees can really be the solution to this problem. Your agents are a good source of insight for you and you should utilise them whenever you can. 
By having these meetings, they not only allow you to update employees on goals and news within the business but also allow you to get feedback! This can be beneficial for both sides of the business in establishing good communication. 
No Forecast for the Future
Problem: 
It's always best to have a plan for the future, and by having a weak, or even no forecast can impact your contact centre in a negative way.
If you haven't planned and thought out your forecast properly, you can be opening your business up to facing problems, such as a high turnover of staff.
Solution:
Setting aside time early on to forecast your workforce with HR and managers, will not only be cost-effective, but it'll save you time too.
Managers will be able to analyse call patterns and records, and therefore improve employee productivity. They should also be able to make sure there are enough available agents during peak time calls. If you can optimise your workforce, it'll result in a stronger and more successful contact centre.
Make sure finding the right people isn't a challenge for your contact centre by getting in touch. Find us on Facebook, Twitter, LinkedIn or Instagram.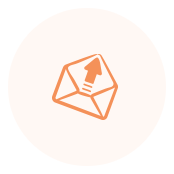 Looking for a Job?
Every day we match thousands of talented individuals with temporary and permanent jobs. We have opportunities available across the UK, from warehouse operatives to legal secretaries, temporary, contract, or permanent.
Browse Jobs
Searching for staff?
We offer 360° recruitment services in one solution. As multi-sector recruitment experts, we have ​panoramic views of the industry and the markets in which we operate.
Employer Zone
Your local office.
We have hiring hubs located across the UK; from Belfast to London; Dundee to Taunton. But we don't let geography confine us. Our expert teams use industry-leading technology to reach candidates all over the country and beyond.
Branches Network