How volunteering can benefit your career
.
This week is Volunteers Week 2020 and so we thought we'd talk about the benefits of volunteering from a personal perspective and also looking at how it can increase your employability.  
Benefit 1 – The Feel Good Factor
Volunteering makes you feel good about yourself and as a double whammy it also makes other people feel good too.  Whether it's taking your social media skills and helping a charity to expand their reach or painting a mural for your local little people's school – you are going to brighten someone's day and seeing the results of your labour will make you feel good too.  You'll connect with people in a way you may not have experienced before; by giving your time and by sharing your skills to achieve a goal together.
Benefit 2 – You'll learn and develop new skills
Volunteering offers opportunities to grow and develop many skills; let's say you're shy and find it hard to put yourself out there – volunteering could be a chance for you to meet and connect with new people and practise your networking skills.  Some organisations offer specific training for their volunteer roles, this could be worth exploring if you are looking to widen your skillset.
Benefit 3 – You can gain exposure to a job or industry before making a big career change
Maybe you're a Marketing Manager who believes your true vocation is nursing; by volunteering with a healthcare charity you can get a taste of what your dream career may be like before making a big move.  If you are thinking about making a career change it may be worth having a look at volunteer opportunities with some charities or organisations within your chosen sector.
Benefit 4 – Improve your career prospects
Many employers view volunteering in an incredibly positive light and it can help you stand out from the crowd when making job applications.  We've discussed above how volunteering can help develop your existing skills and maybe give you a whole new string to your bow.  
Our Divisional Director, Ria McAdam-Lawlor explains:
"Including volunteer experience on your CV can help you become a more attractive candidate to any potential employers, especially if your experience directly applies to the type of role you are looking for.  Volunteering demonstrates commitment, conscientiousness and a willingness to develop which are fantastic attributes for any potential employee to bring to an organisation."
Make sure you include a section on your CV to write about your voluntary work and the skills and experience you have gained.  This could be vital if you are looking to change your career path to showcase that you have the relevant skills and attributes needed in your new vocation. There's also a section on Linkedin profiles where you can talk about voluntary work – fill this in as it can lead to networking opportunities and get your profile noticed.
Cordant People have an ongoing partnership with Centrepoint – the UK's leading youth homelessness charity.  As well as fundraising we also work with Centrepoint to help offer apprenticeships for their young service users.
Sam Gurry, Senior Corporate Development Officer for Centrepoint explains the following about volunteering:
"Volunteering is incredibly important for charities such as Centrepoint. Individuals and companies, who are able offer particular skills and support, enable us to continue our vital work by filling potential gaps in our resources and genuinely helping the young people in our services.  Volunteering opportunities are also great for bringing our supporters closer to the cause and giving them a greater understanding of the transformational work we do. More and more charities are moving towards having fewer opportunities, but ensuring that these are important, impactful and have the mission at the heart. It's paramount that volunteering works for the organisation benefitting from it, and as such, Centrepoint are not always able to offer opportunities due to the nature of our support and the vulnerability of our clients – this is when supporters can get involved in more non-traditional ways, such as signing petitions, mobilising support and raising awareness throughout their networks.
Either as an individual or with your company, it can be an incredibly rewarding experience. It can be an amazing team building opportunity, and allow you to make a direct impact towards the cause and wider society. Volunteering can also offer great professional opportunities and experience, by giving you a chance to hone your skills whilst carrying out important pro bono work, that an organisation may not otherwise be able to afford."
To find out more about Centrepoint and explore the volunteering opportunities available with them please visit:  https://centrepoint.org.uk/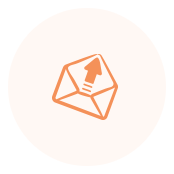 Looking for a Job?
Every day we match thousands of talented individuals with temporary and permanent jobs. We have opportunities available across the UK, from warehouse operatives to legal secretaries, temporary, contract, or permanent.
Browse Jobs
Searching for staff?
We offer 360° recruitment services in one solution. As multi-sector recruitment experts, we have ​panoramic views of the industry and the markets in which we operate.
Employer Zone
Your local office.
We have hiring hubs located across the UK; from Belfast to London; Dundee to Taunton. But we don't let geography confine us. Our expert teams use industry-leading technology to reach candidates all over the country and beyond.
Branches Network