How We Align with the NHS 6C Values
.
Values are essential in modern business operations. They are a reflection of a company's culture and principles, demonstrating an organisation's willingness to offer positive and productive working environments to employees. How we align with the NHS 6C Values demonstrates our commitment to them and the wider Public Sector. 
A good value set also benefits those utilising a business's services or products, giving them the opportunity to determine how aligned the supplier is to their personal beliefs or behaviours.
At The Recruitment Co., we believe that when our values are aligned with that of our partners, it creates a sense of purpose and direction and nurtures shared aspirations and outcomes whilst also improving communication, collaboration, productivity, innovation, and profitability.
When a company's values are aligned with its actions, it creates a sense of trust with stakeholders, which ultimately creates a sound reputation, increased loyalty, and a competitive advantage in the marketplace. This is particularly important within the Public Sector, where values serve as a moral compass to guide actions and decisions in a consistent and ethical manner, ensuring that people and their well-being come first.
We strive to ensure that our mission and business practices align with the principles of the NHS.
This is how we align with the NHS 6C Values; Care, Compassion, Competence, Communication, Courage and Commitment.
Care
NHS: Care is the NHS's core business as well as that of their organisations; the care they deliver helps individuals and improves the health of entire communities. Caring defines The NHS and their work – after all, people expect the right level of care throughout every stage of their life.
Us: We recognise the importance of providing an authentic commitment to care. Be it to colleagues, candidates, clients, or wider communities that we may one day reach, we prioritise the needs of all stakeholders.
We take time to understand a candidate's needs and circumstances, supporting them in finding well-suited roles, nurturing their confidence and offering the best guidance as they navigate the recruitment process.
For clients, it's essential to be immersed in their organisational goals and vision to support them as they build an engaged, productive and loyal workforce that contributes to business growth and success.
People are at the heart of what we do. It is, therefore, key that colleagues feel valued, appreciated, rewarded and supported. We achieve this through a well-positioned employee value proposition which includes; learning and development, healthcare, commission and perk schemes and much more.
For passive communities, we show them we care through purpose-driven actions; proactively doing what we can to champion EDI, support charities, protect the environment and generally have a good social impact.
Compassion
NHS: The NHS believe that compassion is given through relationships based on empathy, respect and dignity. They describe compassion as 'intelligent kindness' which is central to how people perceive their healthcare.
Us: For us, compassion is about understanding and empathising with the needs of others. We demonstrate compassion by treating all stakeholders with respect, empathy, and understanding. This includes taking the time to listen to their concerns, needs, aspirations, insecurities, and personal or professional circumstances to provide support and guidance.
Competence
NHS: To the NHS, competence is essential for any person in a caring role. For them, it's about having the ability to understand an individual's health and social needs and having the expertise and technical knowledge to deliver effective care and treatment based on research and evidence.
Us: Competence is a trait which should resonate across any business. It is, after all, about having the skills and knowledge to do something well. In our business, we demonstrate competence by ensuring that all staff members are highly trained and qualified in their roles. We invest in ongoing learning and development, encourage peer mentoring and ensure staff stay up-to-date with the latest industry trends and best practices.
Communication
NHS: To the NHS, communication is the key to a good workplace – benefiting both their employees and those in their care. They believe that good communication should always be at the centre of a successful, caring relationship and effective teamwork.
Us: In recruitment, communication is key for multiple reasons. As the conduit between employer and job seekers, it's essential that a hiring manager understands both the candidate's and client's expectations and requirements whilst ensuring that all interactions are clear, concise, and timely. This includes keeping clients and candidates informed throughout the recruitment process and addressing any concerns or issues promptly.
Courage
NHS: According to the NHS, courage enables them to do the right thing for the people they care for and to speak up when they have concerns. It means they must have the personal strength and vision to innovate and embrace new ways of working.
Us: Our teams are passionate about constructively standing up for what is right, challenging stakeholders for the good of the people and championing the rights of the job seeker. As an inclusive employer, we are proud of our commitment to equality and diversity, and we strive to advocate and support underrepresented groups and ethical employment practices.
Commitment
NHS: The NHS makes a commitment to their patients and populations – it is the cornerstone of what they do and how they improve patient care and experience. They consistently take action to make their 6C value strategy a reality for all whilst tackling the health and social care challenges which come their way.
Us: We recognise that commitment is about sticking to our principles, even when it might feel difficult. We hold all staff members accountable for delivering best-practice recruitment services, and we support our national hiring community through training, development and regular communications. Ask anyone, and they will say the best thing about The Recruitment Co. is the people – because people are our world and our business, therefore our commitment is always to them!
How we align with the NHS 6C Values demonstrates our commitment to the Public sector. The Recruitment Co. can support across the following NHS and wider Public Sector frameworks: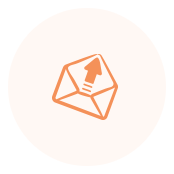 Looking for a Job?
Every day we match thousands of talented individuals with temporary and permanent jobs. We have opportunities available across the UK, from warehouse operatives to legal secretaries, temporary, contract, or permanent.
Browse Jobs
Searching for staff?
We offer 360° recruitment services in one solution. As multi-sector recruitment experts, we have ​panoramic views of the industry and the markets in which we operate.
Employer Zone
Your local office.
We have hiring hubs located across the UK; from Belfast to London; Dundee to Taunton. But we don't let geography confine us. Our expert teams use industry-leading technology to reach candidates all over the country and beyond.
Branches Network